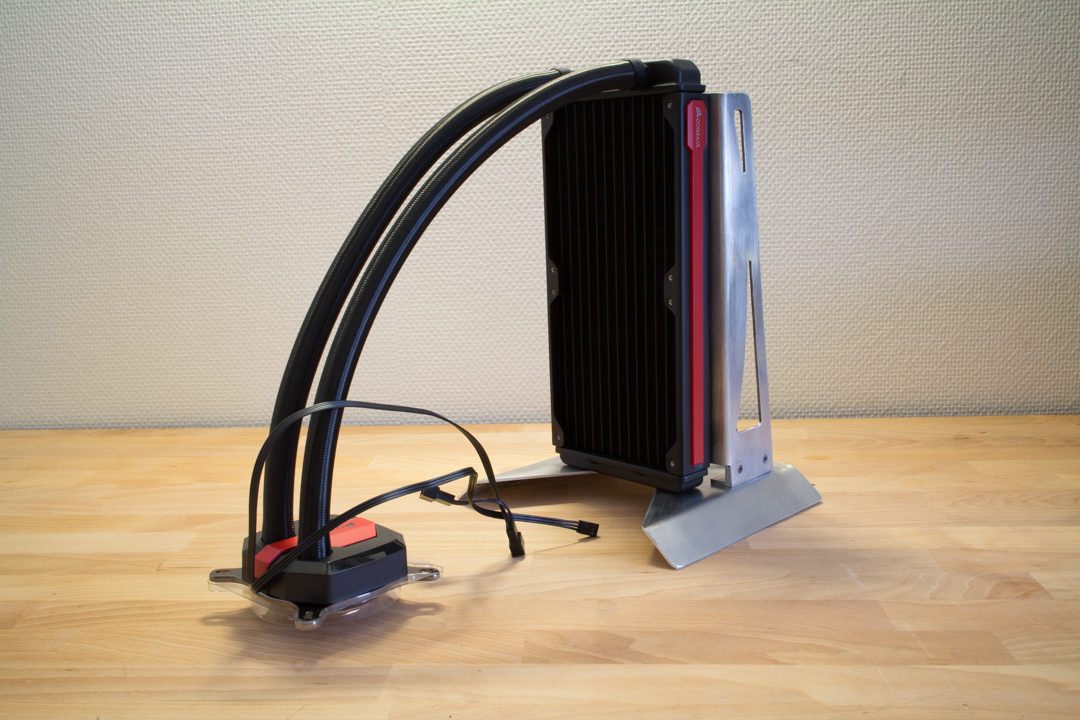 Custom radiator stand by Laine
Once again Laine have made something really nice for me. I am working on putting together a testbench for trying out different products and for troubleshooting.
I am using one of Dimastech mATX testbenches, but I want to use a 240mm radiator as well, I talked to Laine about it and he built this little radiator stand for me and it sure looks good!