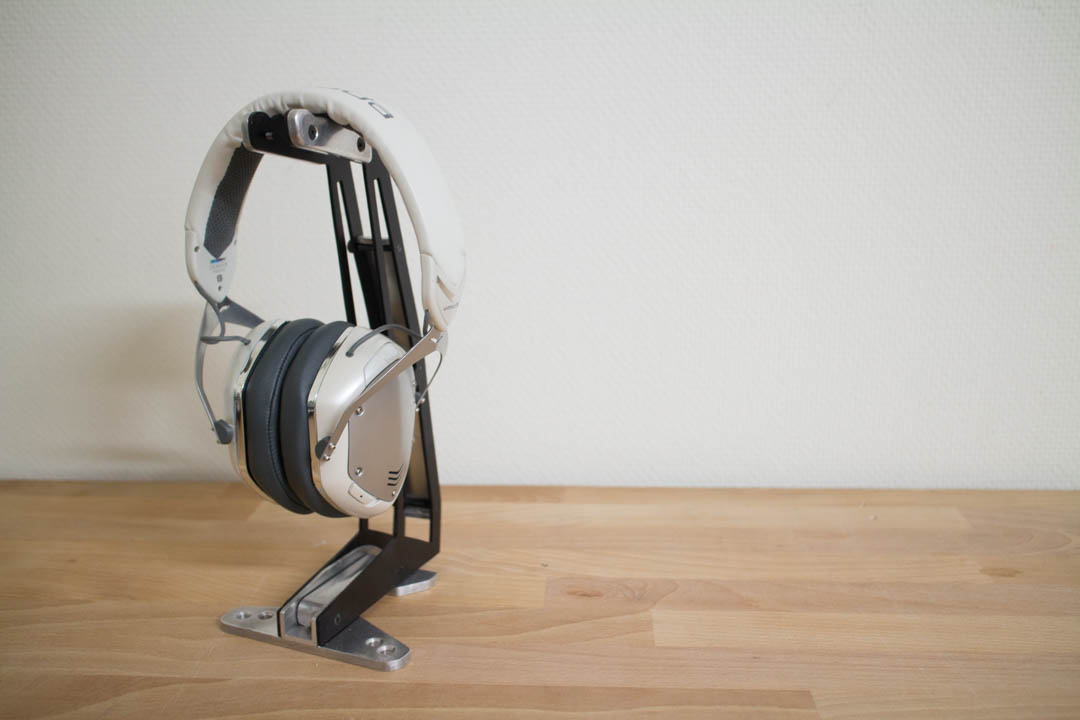 Test: V-Moda Crossfade Wireless
I have used these wireless bluetooth headphones now for almost a year and I am very happy with them. When I bought these I had been looking around for a pair of bluetooth headphones for a while and I ended up choosing between these V-MODA Crossfade Wireless and Sennheiser Momentum Wireless, but from what I read on reviews the V-MODA has a little bit more bass than others and that is something I like.
The battery time is pretty good, I use these every day for 5h+ and I charge them maybe every other day. However, they can also be used with a 3.5mm cable when the battery runs out.
Another thing I really like is the buttons on the side where you can change volume, play/pause, answer phonecalls etc. The build in microphone is not the best but it works fine for shorter phonecalls.
One thing I recommend is to buy V-MODA's thicker earpads as that made a big difference for me with the comfortability. On these photos you can also see the headphone stand I got from Laine who built it himself, he never dissapoints, check out his facebook-page!
For more information and more in-depth tests/reviews, check out these videos from RandomFrankP and Hardware Canucks.