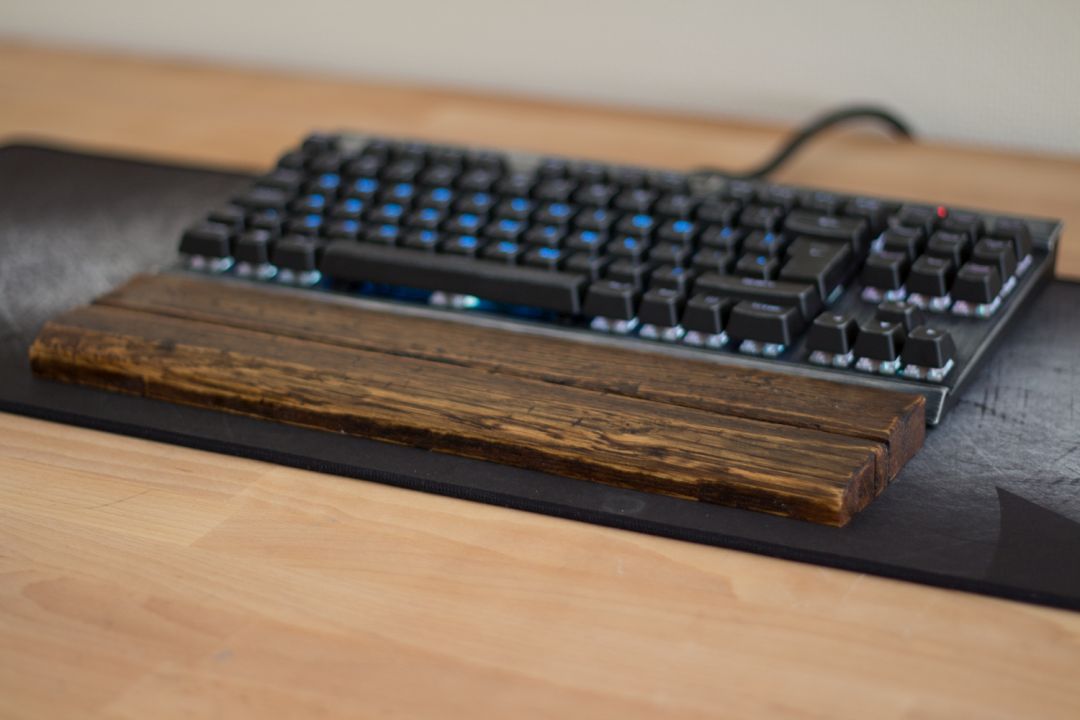 K65 Project: Custom wristrest
So last time I showed of this mini-project where I made a weathered effect on a K65 RGB with some sandpaper, well now this quick project is completely finished.
I added a small logo on the top part of the keyboard which also had to get the same treatment as the rest of the keyboard, but most important of all, I received my custom-made wristrest from Laine, I asked for a wristrest which would look a bit beat-up, like it comes from a sunken ship and I really think he nailed it with this one!
Check out the final result in our projects-section!