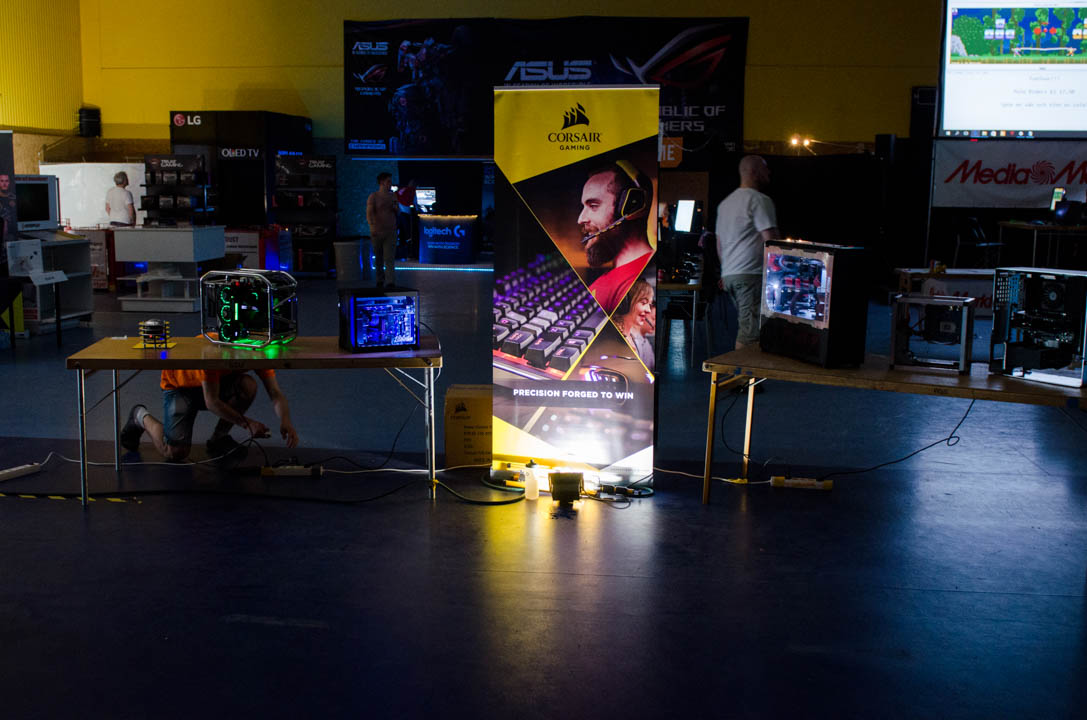 The modding contest at Birdie 26 that I wrote about last week is now finished. It was overall a very nice contest. We started out by having tables setup for the modders to show off their builds a few hours before the contest on the main stage.
Me and my friend Hannes who manage this contest together with me, we talked about who the three winners were going to be and brought everyone up on the stage.
Hannes talked for a while (read: a long time) and then we revealed the winners, 1st place got to pick one case and one cooler, then on to the 2nd place and then the 3rd place got the leftovers.
Then it was time for the crowd to choose their favorite of the other builds that was left, this way as many mods as possible gets a prize.
I am very happy about this event, everything went pretty smooth, got to see some really nice mods, although I hope there will be more people for next year.
Big thank you to Hannes Fredriksson for helping me and Patrik Blom for taking the photographs.