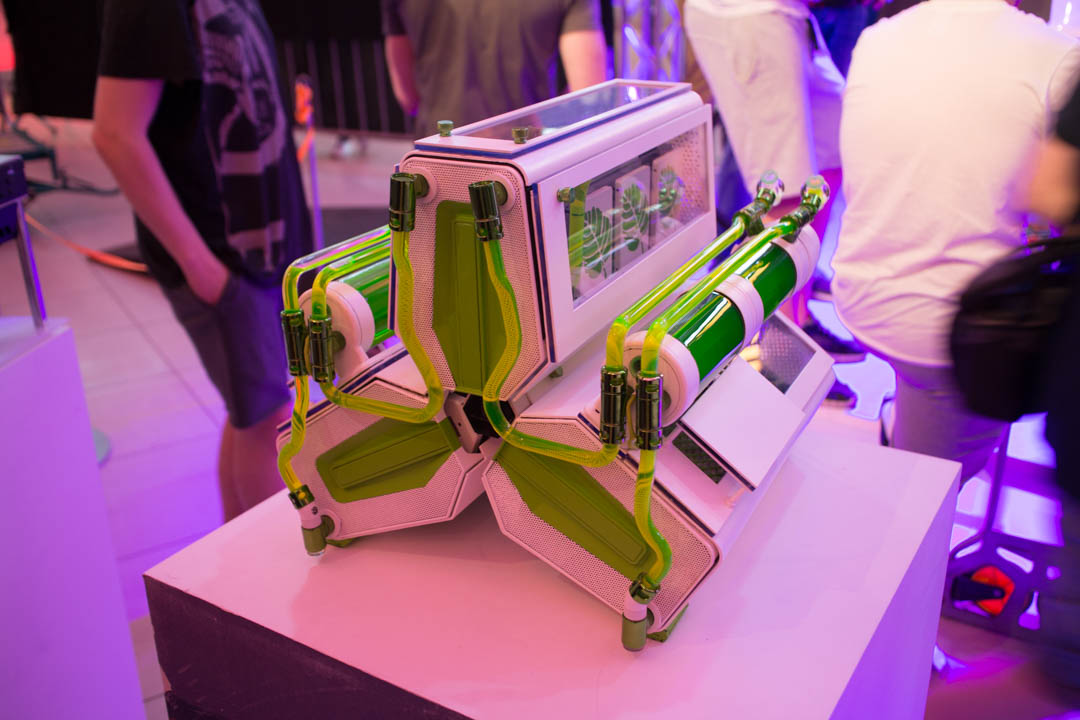 Dreamhack Summer 2016: Day 2
Day two of the modding contest is now finished, and wow we had some really nice builds today as well. I think it will be a very close top 5 this year!
Tomorrow is the grand finale on the Main Stage in hall D at 12:00, we will be there too and try to get some interviews with the winners so keep an eye out!
The build that we liked the most today is called Three Leaves by the modder "eucalyptus". It is a very cool casemod based on Deepcool's Tristellar with a lot of custom watercooling.
Enjoy the photos and stay tuned for more info!