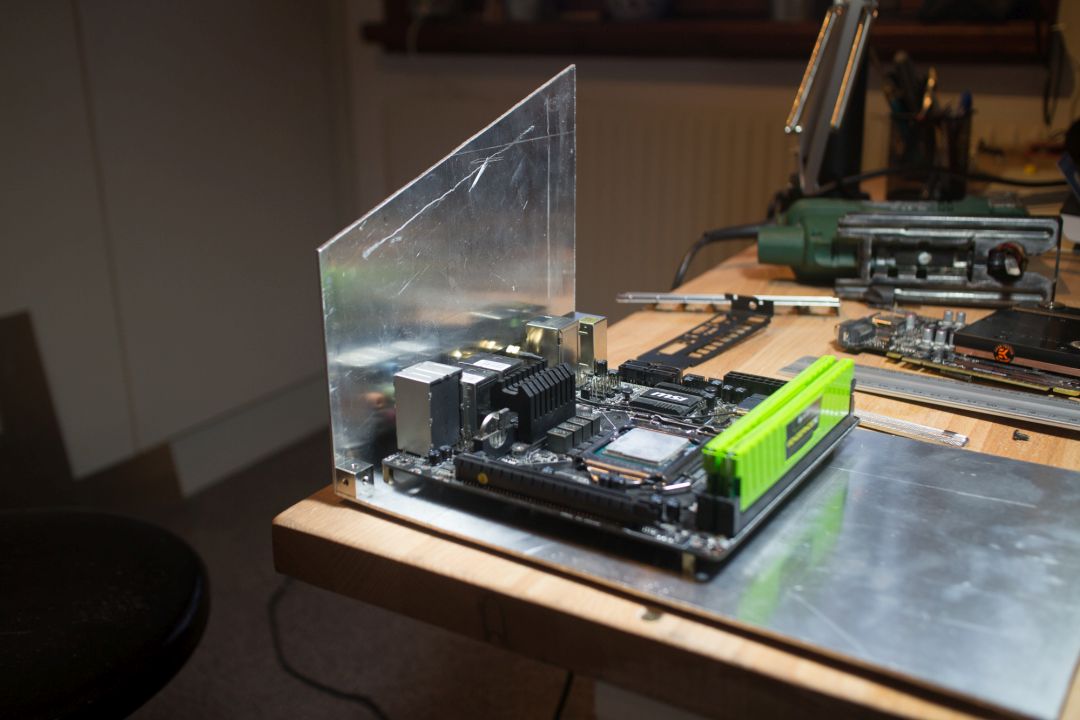 I am always working on more than one project at a time, SAIL is a new one I just started. There is one design I sketched up and planned to build a while ago, but it is a little bit too complicated to build right now. So SAIL will be a easier build for me to get some more experience on working with hand-tools and aluminium.
The tools I will use is a jigsaw, rotary-tool and hand-files. The case will be built with 2mm thick aluminium. I will use both regular air-cooling and water-cooling this time.
This is a very simple and quick sketch of what my idea of how the case should look like. I did not want to build a regular cube-case, so I went with the angled roof and GPU to give it a more unique look.
The hardware I will use is not super powerful but yet enough for some simpler games.
MSI Z87i
Intel Pentium G3258
EVGA GeForce GTX 750Ti SC
Corsair Vengeance LP 2x4GB DDR3
Corsair Force LX 240GB
Streacom Nano-PSU 150W
Noctua NHL9i
Magicool 92mm radiator
Alphacool DC-LT combo
EKWB FC750 block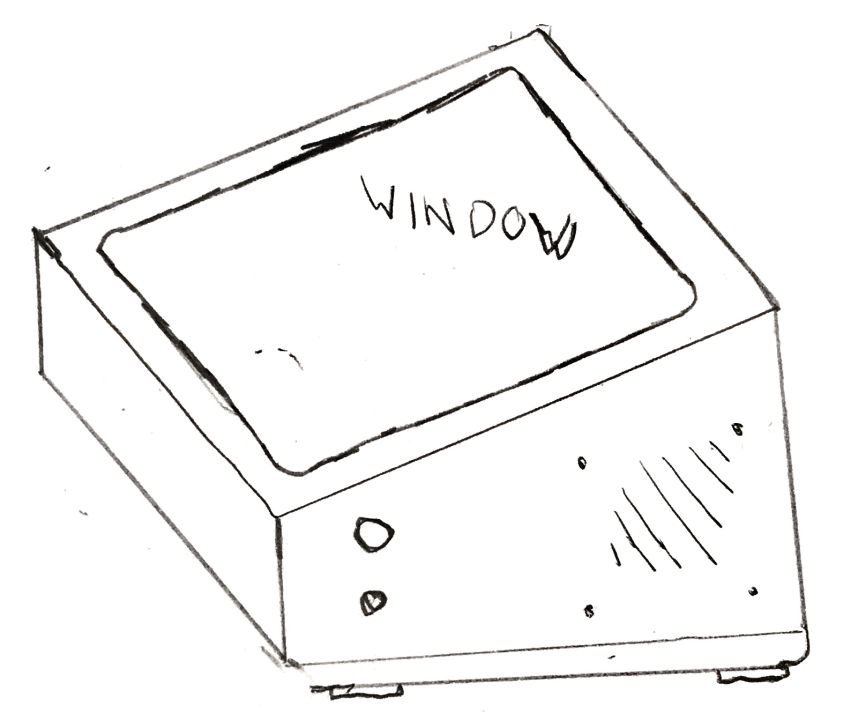 I started by measuring out the bottom and backplate and the cutting it out with my jigsaw. After that I positioned the Mini-ITX motherboard where I wanted it and then marked out the holes for the standoffs.
I used a 2.5mm drill and then a 3mm tap to finish up the holes and then installed all the standoffs needed. Motherboard fits perfect!
To fit the backplate to the bottomplate I am using the same cubes as in my recent project C.ACE. This is small 12mm aluminium cubes which have threaded holes on all sides, I can really recommend these.
Here is some overview pictures of how the hardware will be placed. In the front there will be a 92mm radiator from Magicool and next to that a DC-LT pump from Alphacool with their top and reservoir.
The graphics card will be installed with an angle over the motherboard and then I will cut out a hole for a window in the top panel to see the hardware and custom watercooling loop.
This is everything for this time. I will be working on this build a little more this week so another update will be coming soon.
Next thing to do is to cut out a hole for the I/O-plate and graphics card.
See you next time!