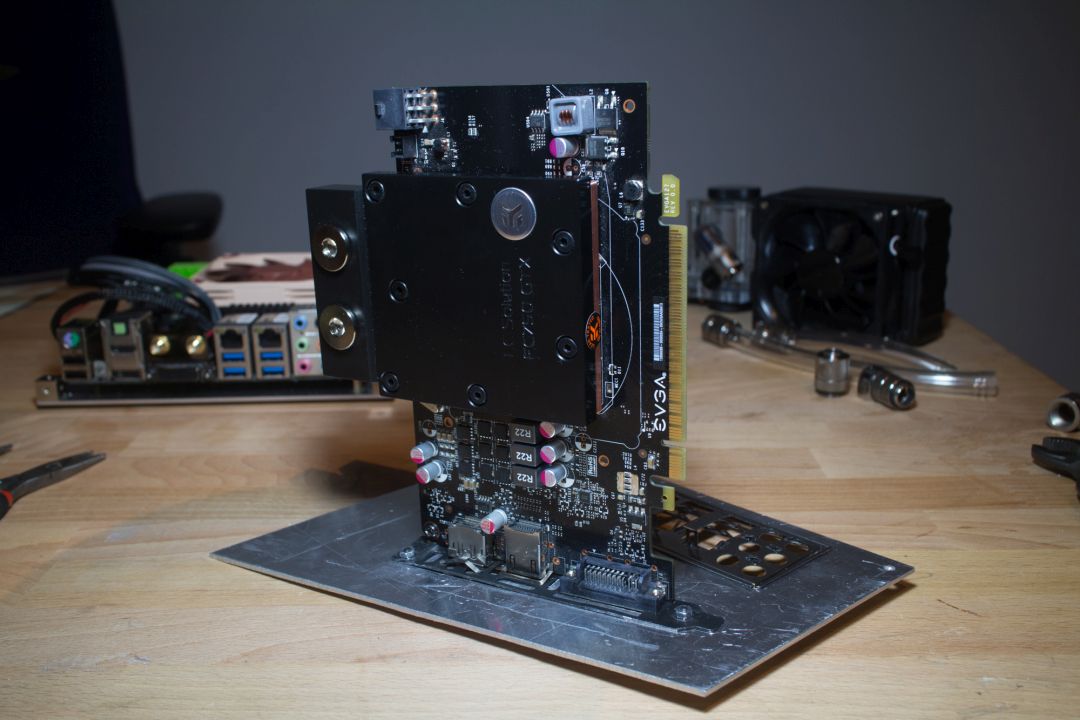 Last time I wrote that I would be back with an update pretty soon, and here it is! What I have been doing is to start cutting out the hole for the I/O-plate and GPU as well as planning out how to install the custom watercooling loop.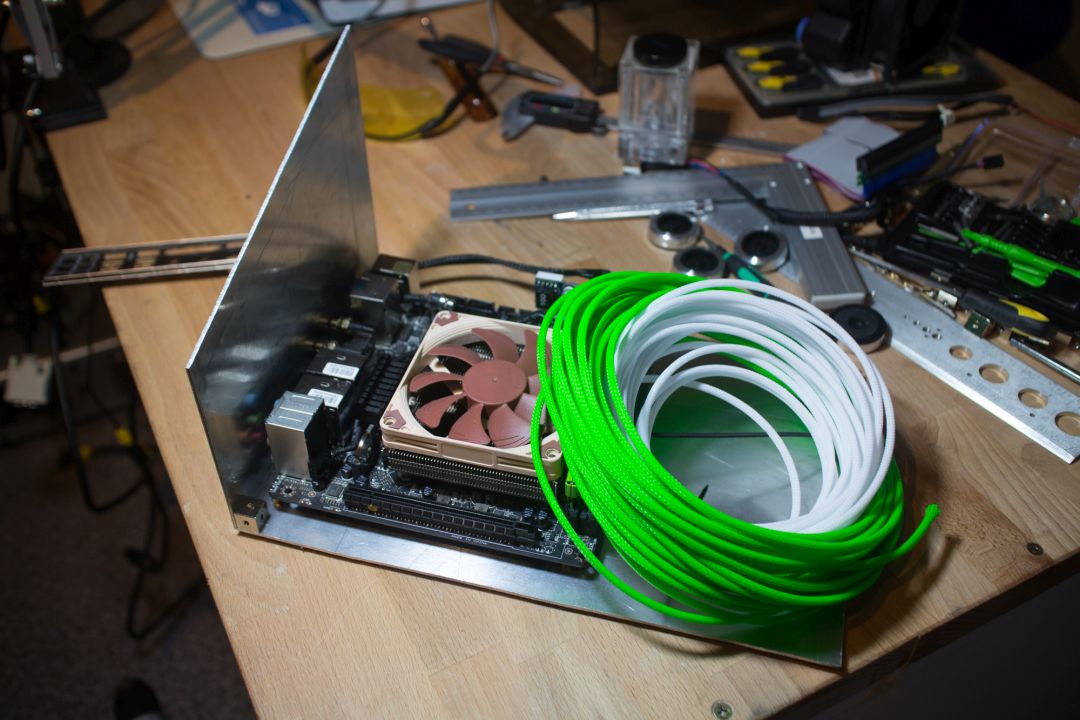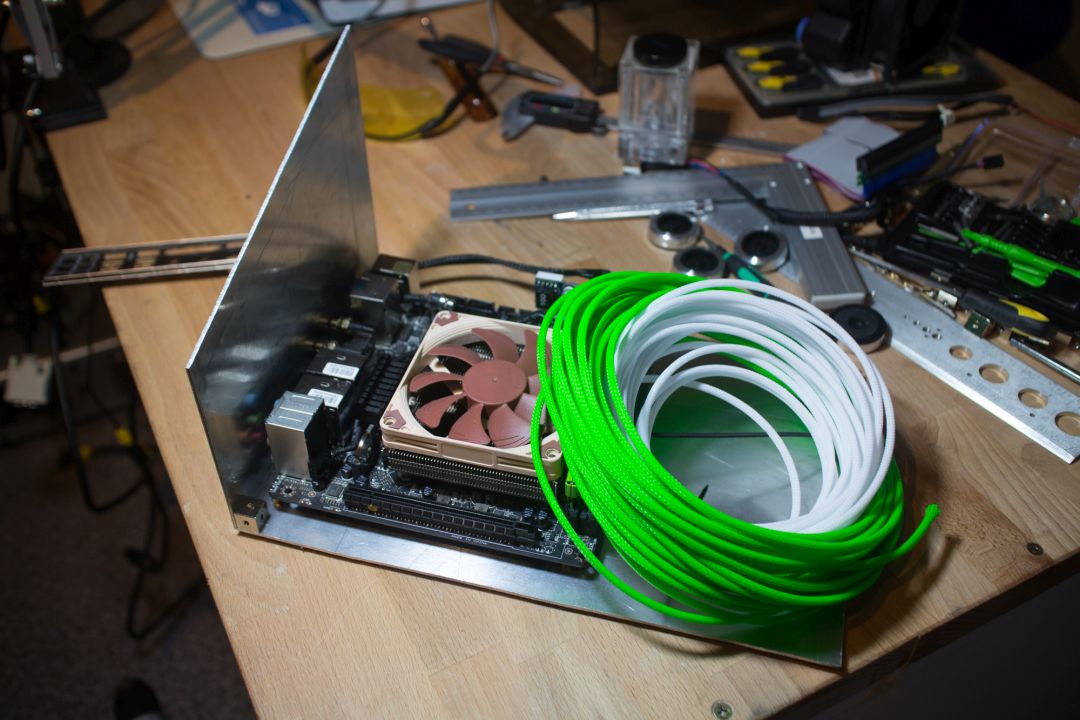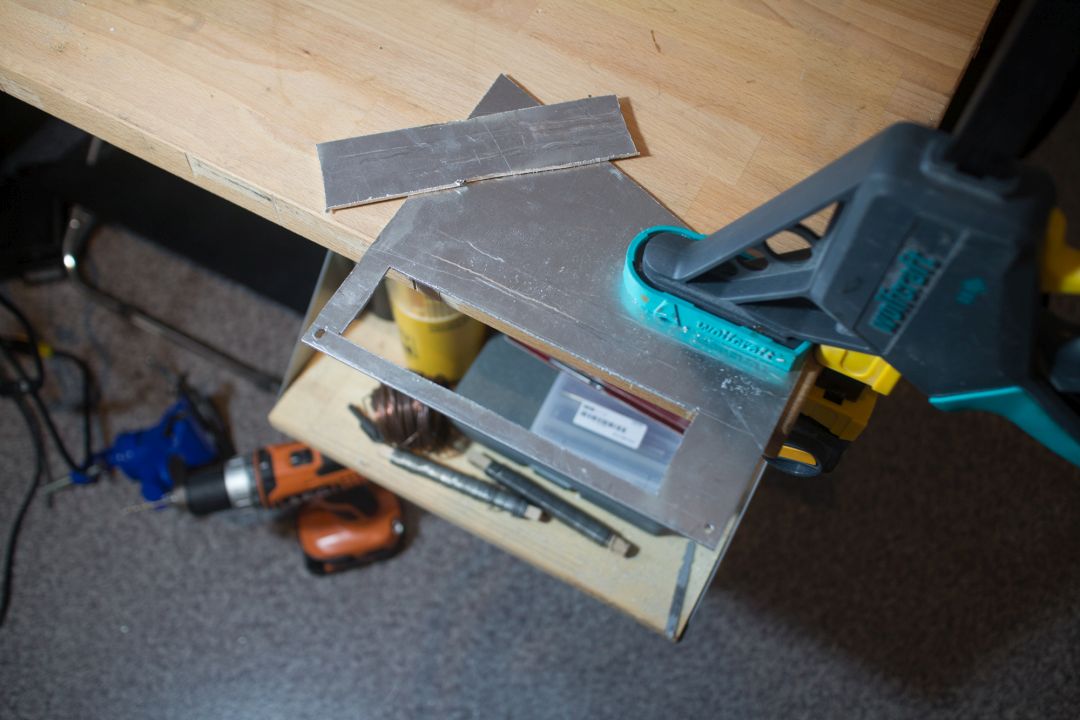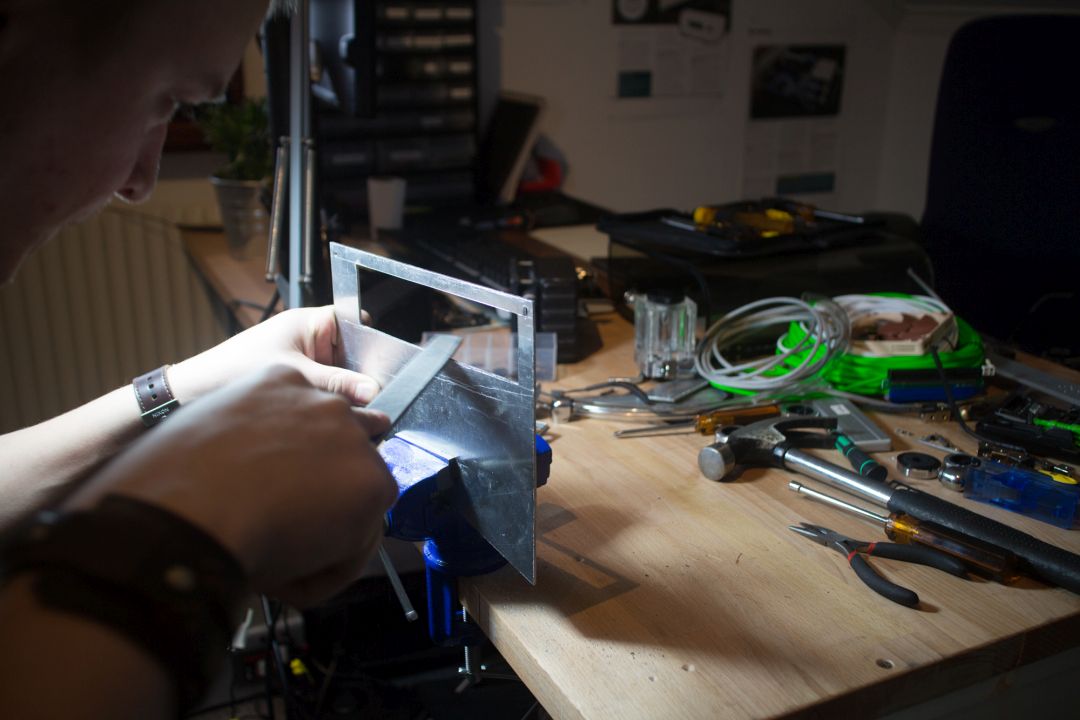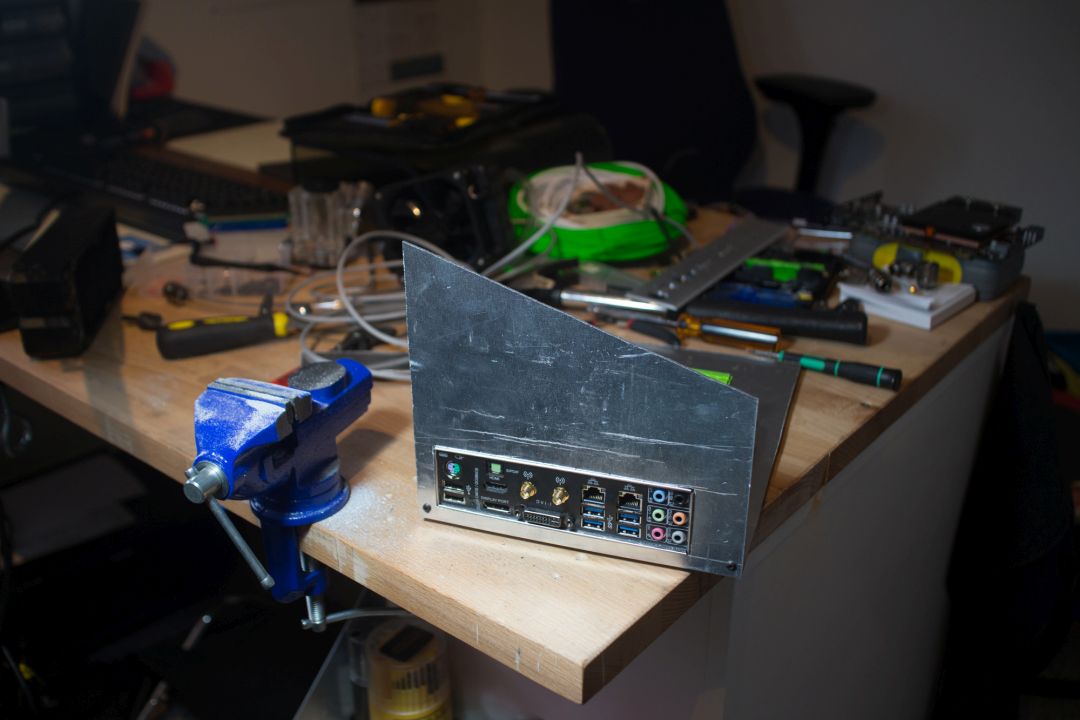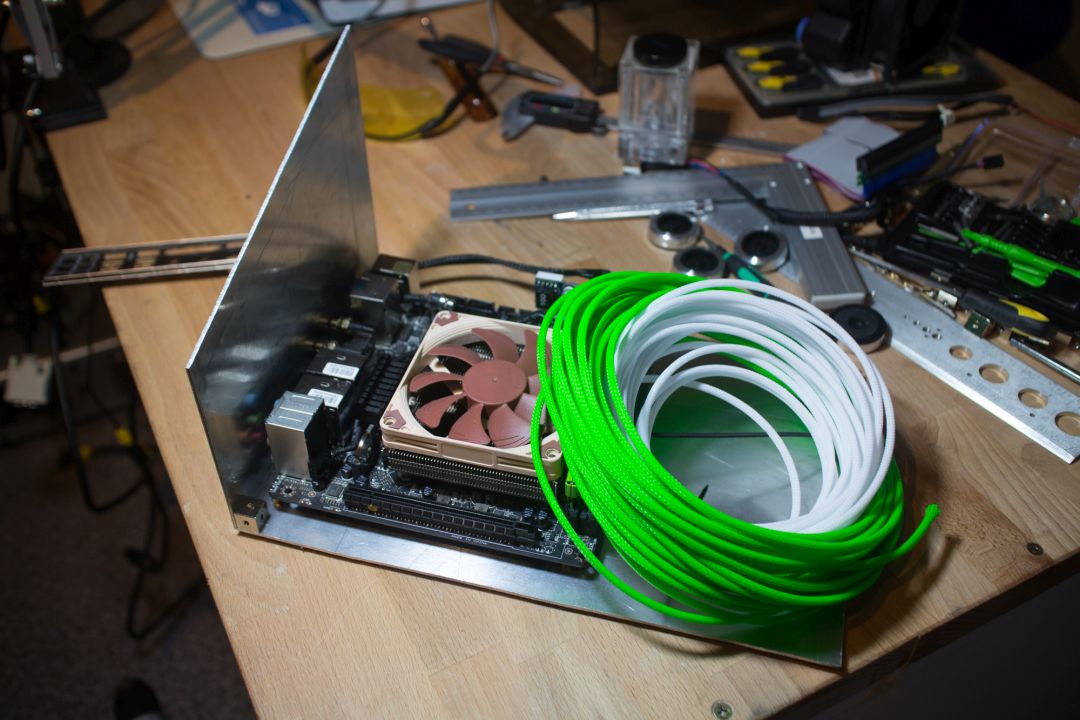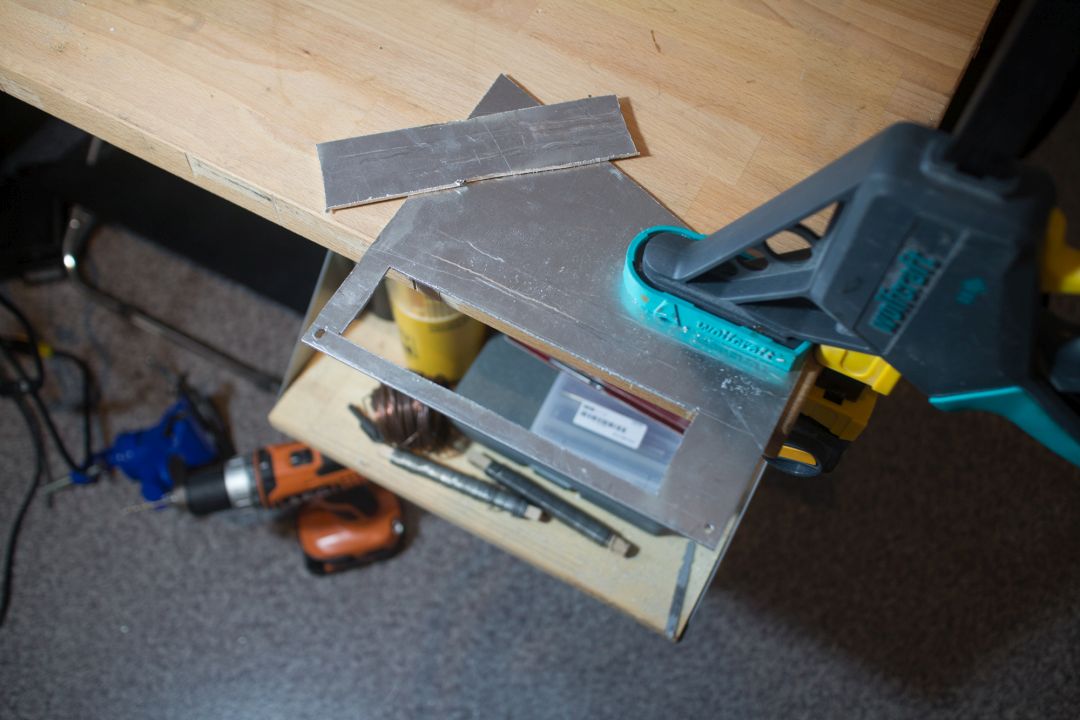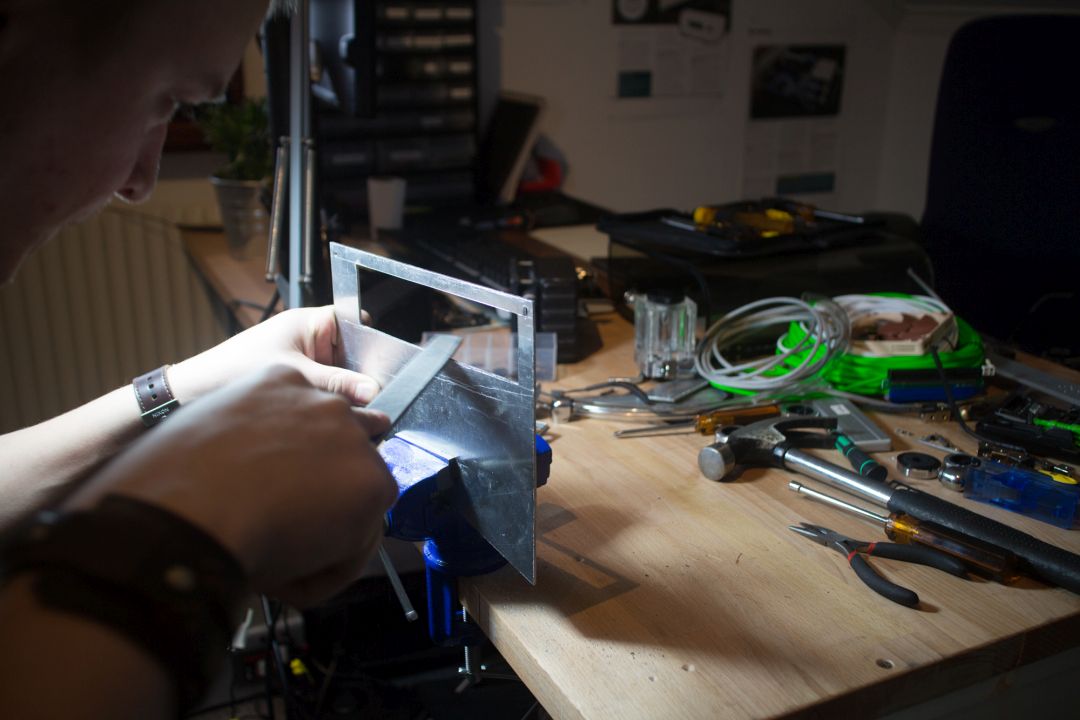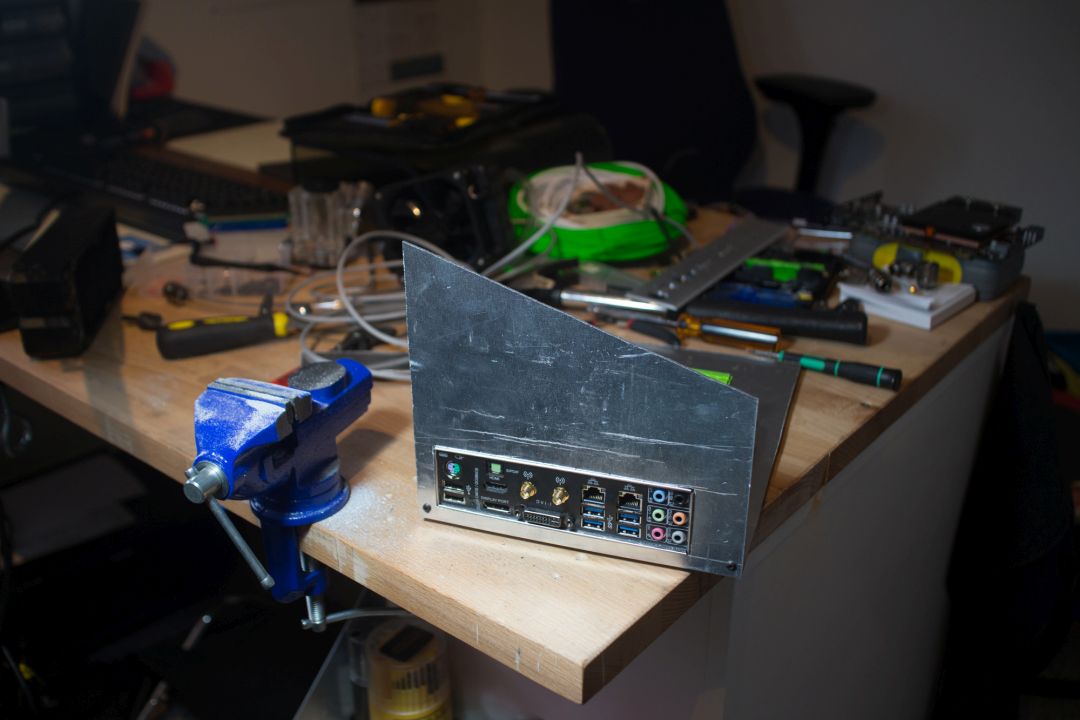 I have also settled on a color theme for this build. The aluminium will be roughly polished, cables will be sleeved in white-grey-green and the water will be green.
The I/O-plate was measured out and cut out with a jigsaw and then I put a lot of time to file down the edges for the perfect fit.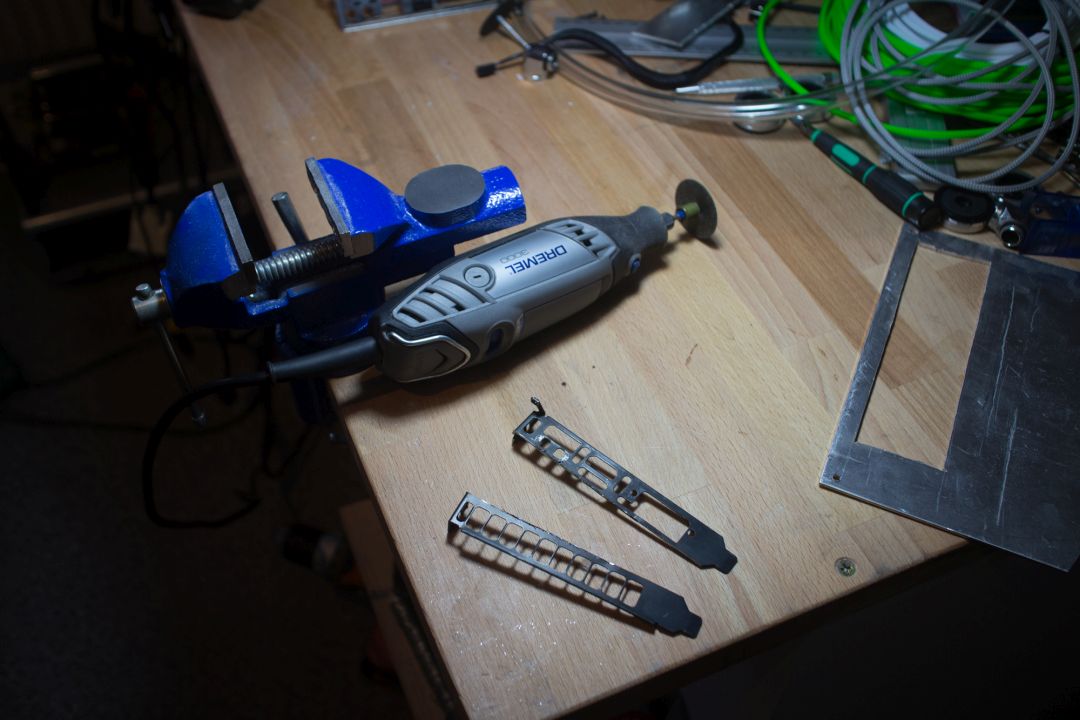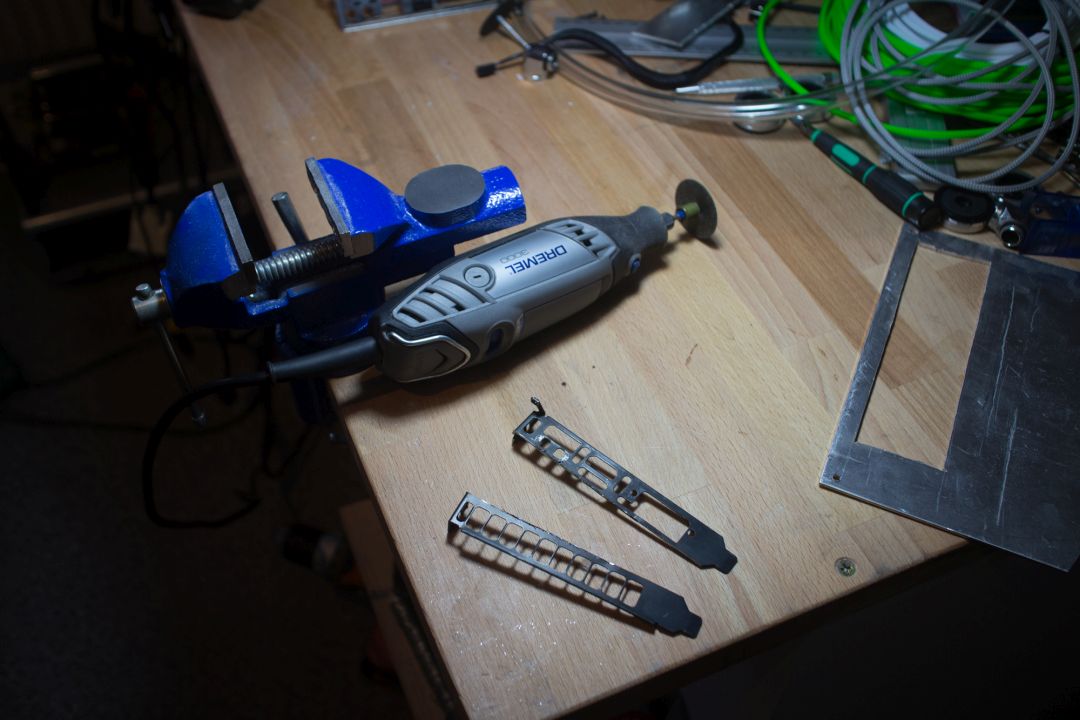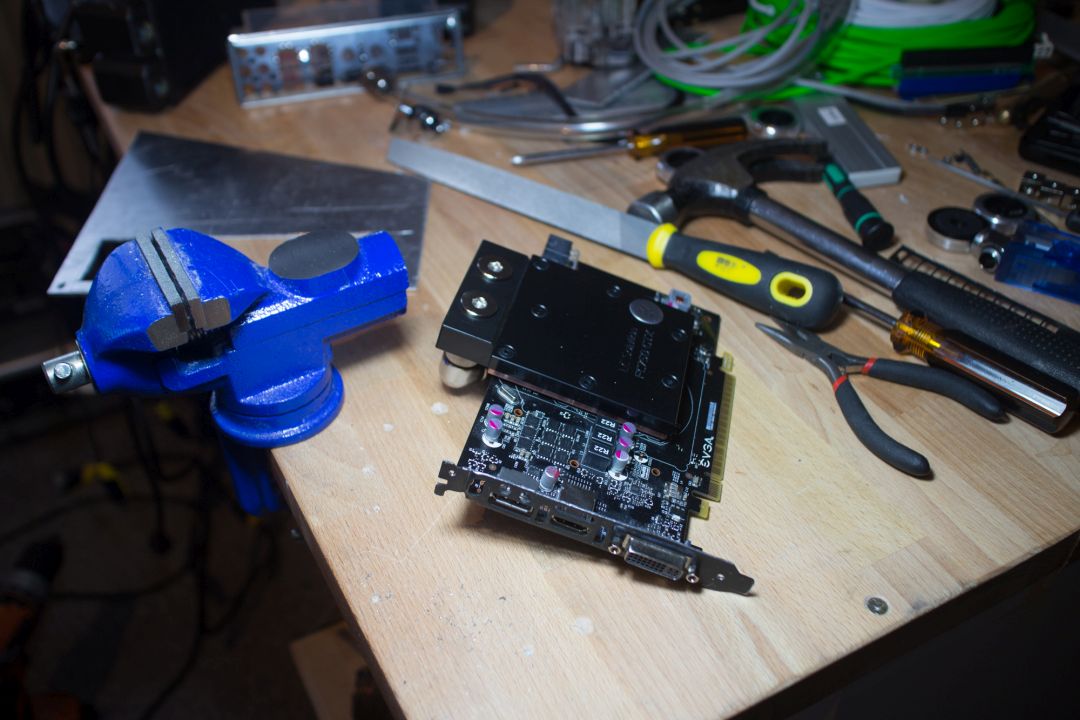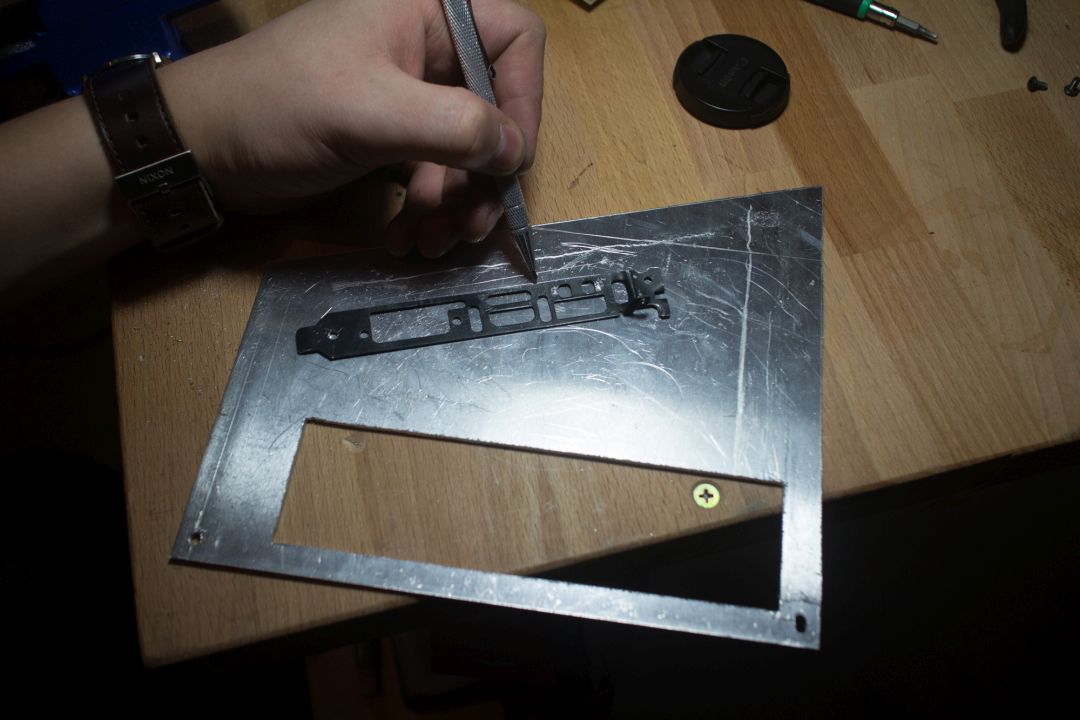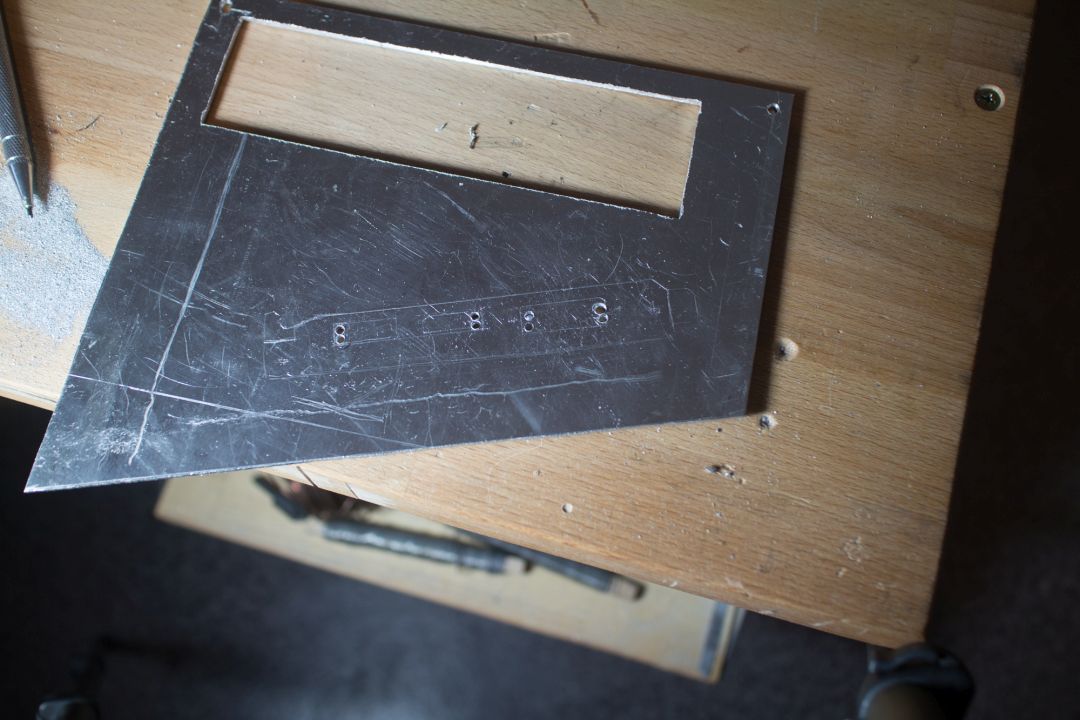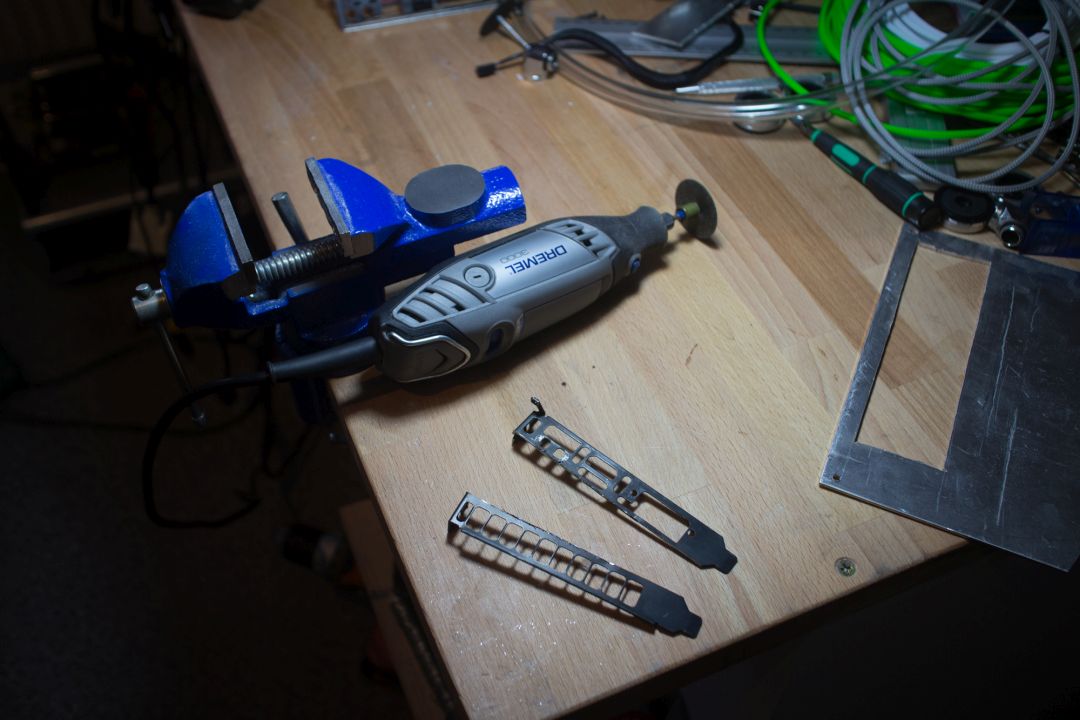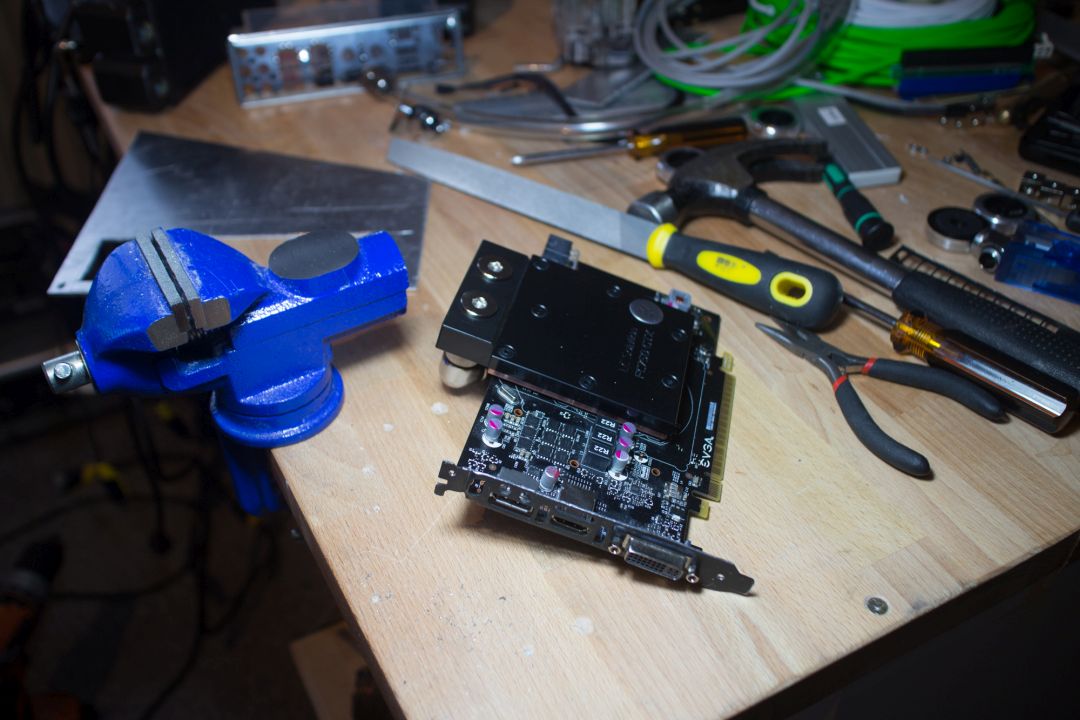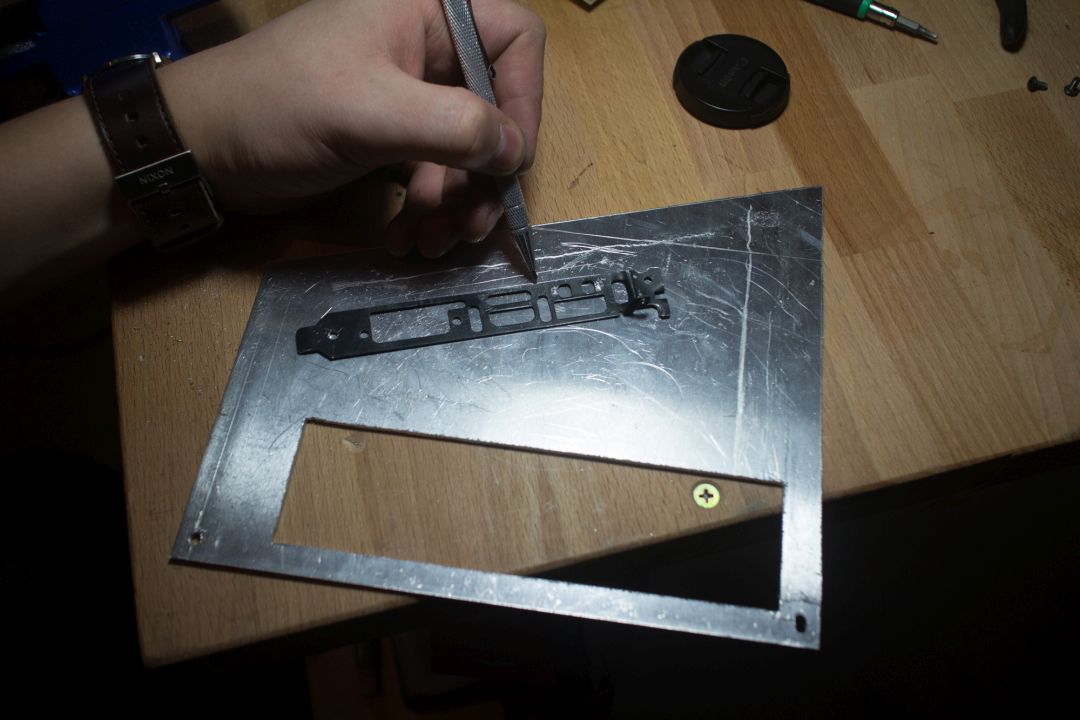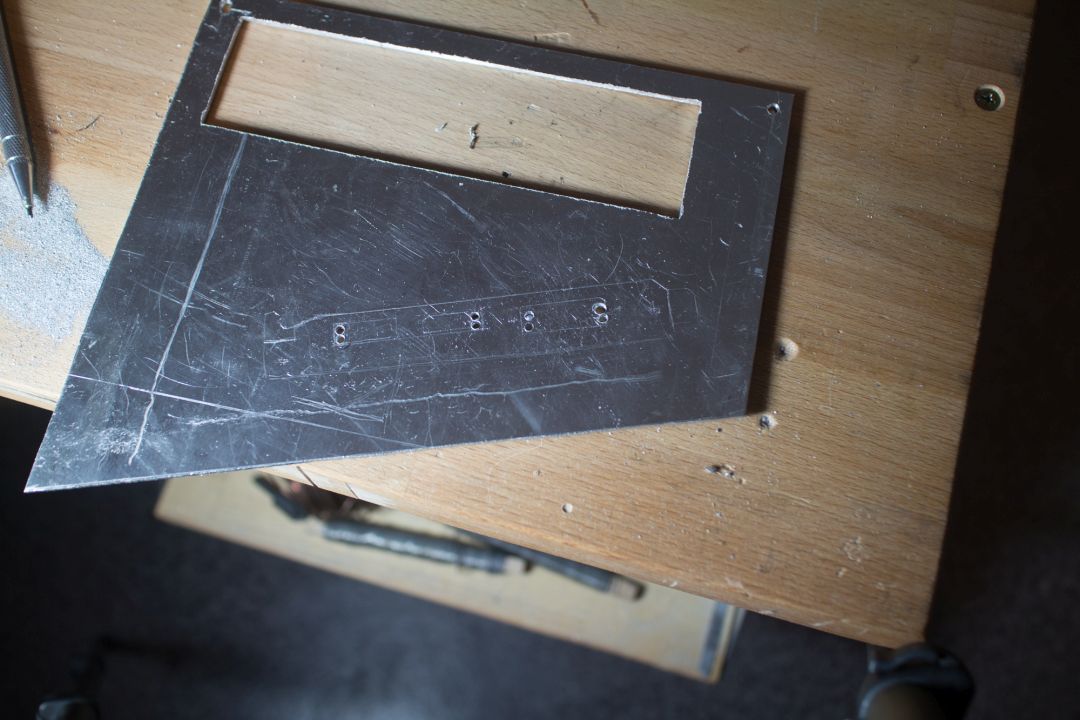 Next thing on the list was to cut the GPU plate so it would be singleslo I used my Dremel for this and then bent down the little piece on the end and used a hammer to make it flat, I did this because I will use the plate and screw it together with the entire backplate of the case to hold the graphics card.
Then I used the GPU-plate to measure out the holes for DVI, HDMI and DP and started drilling out holes for it.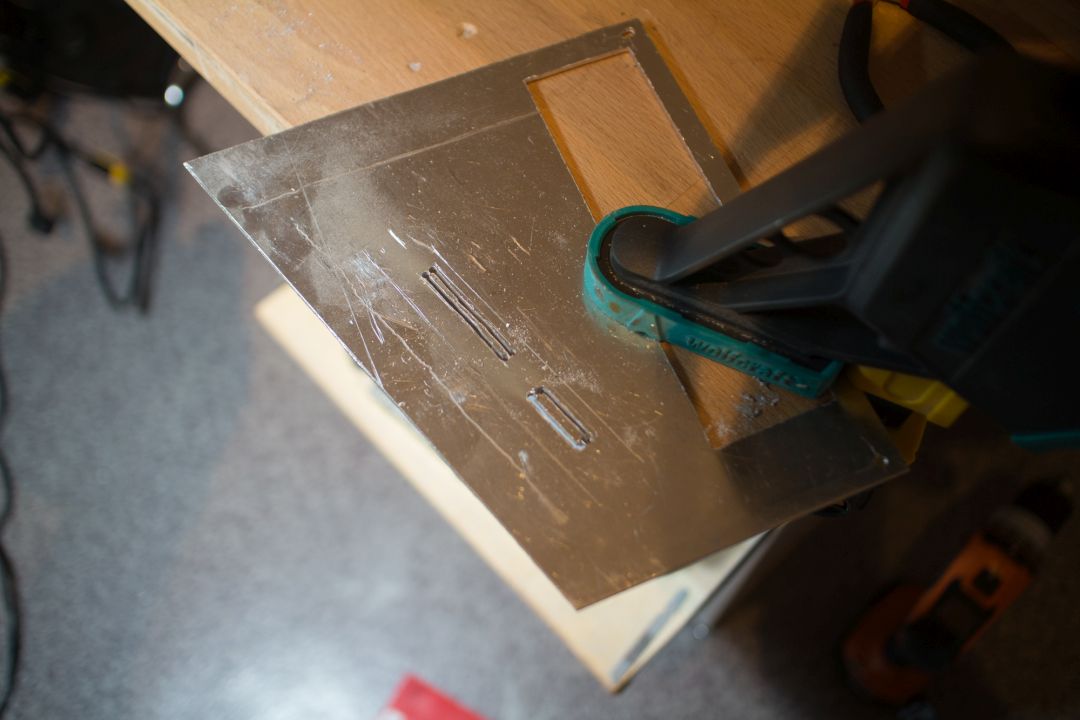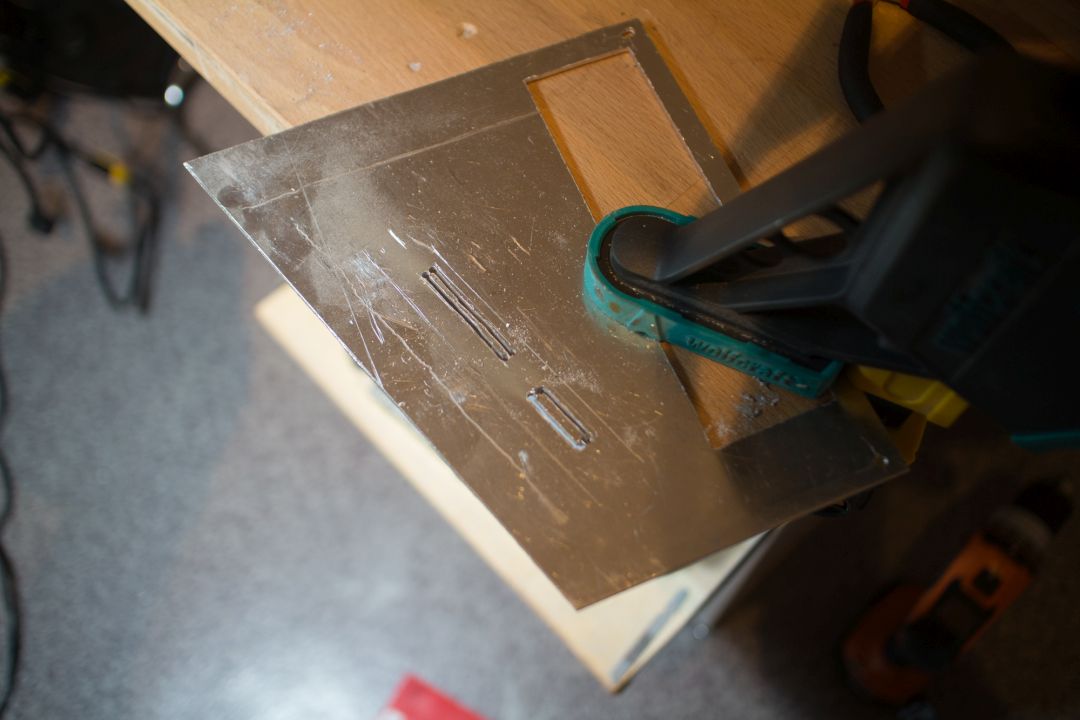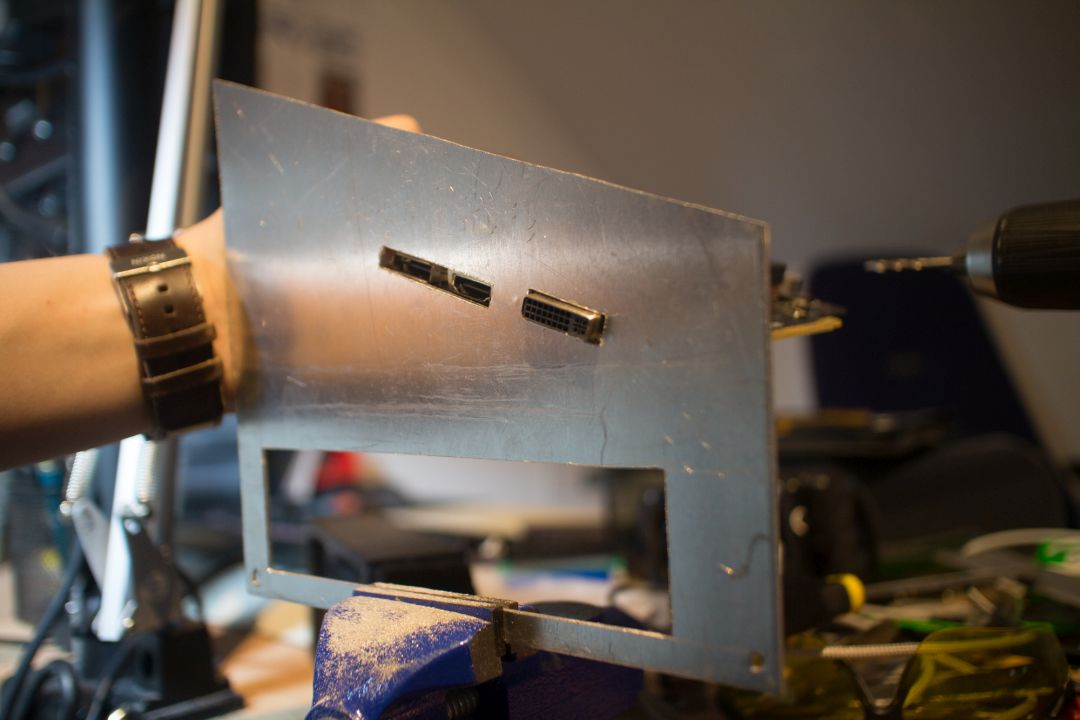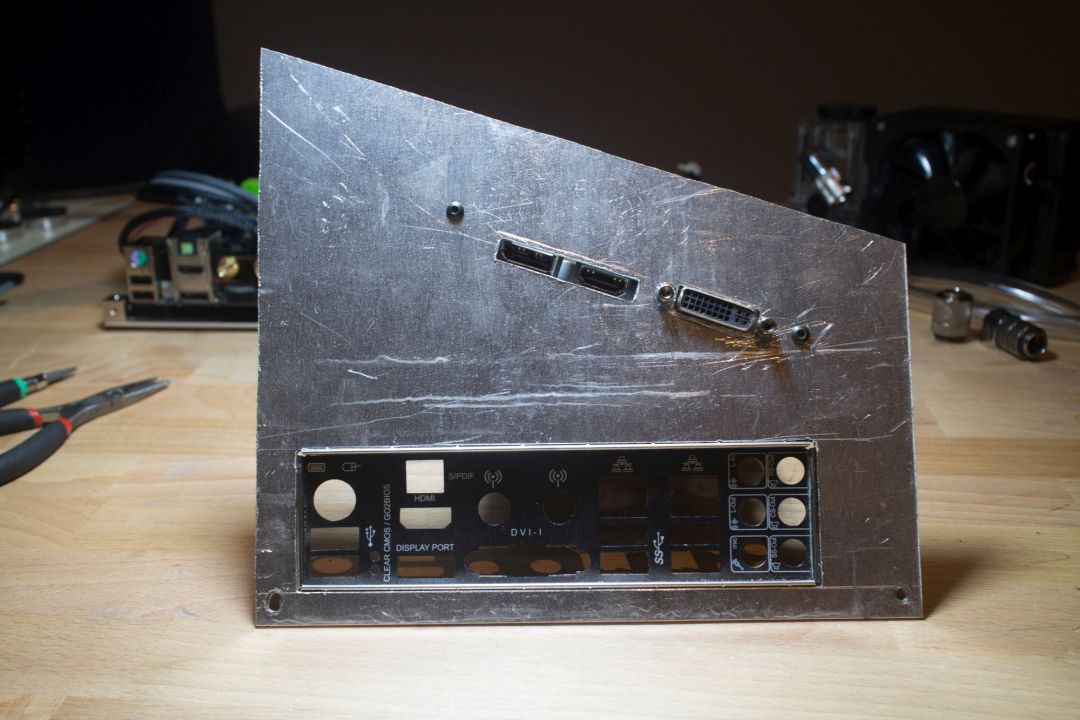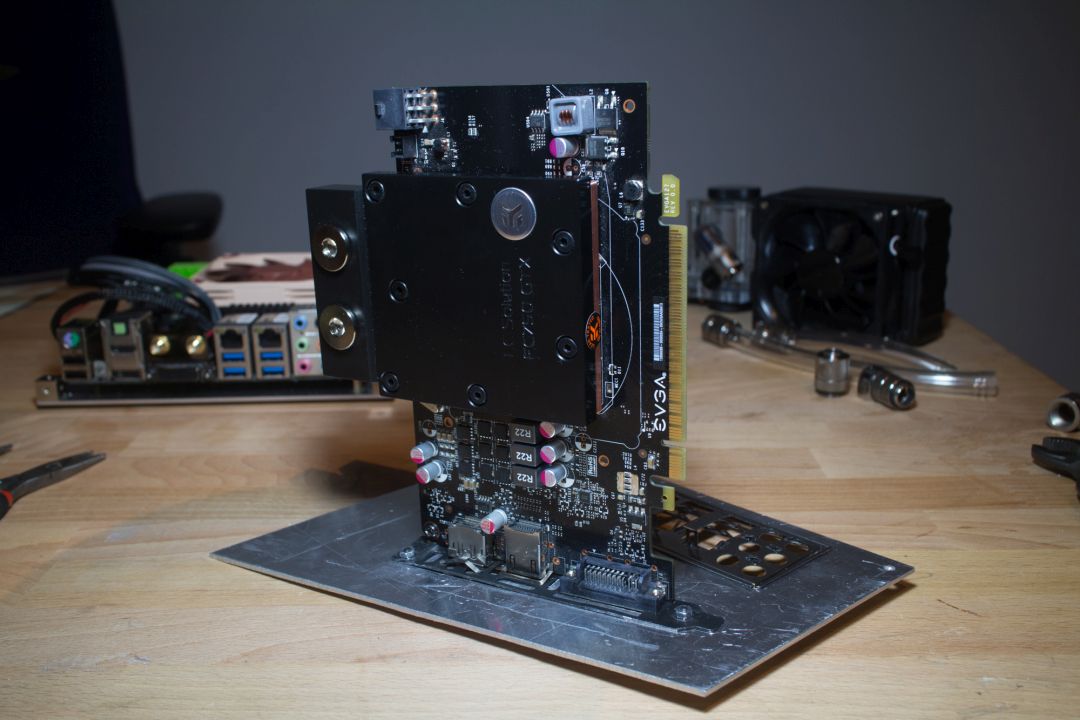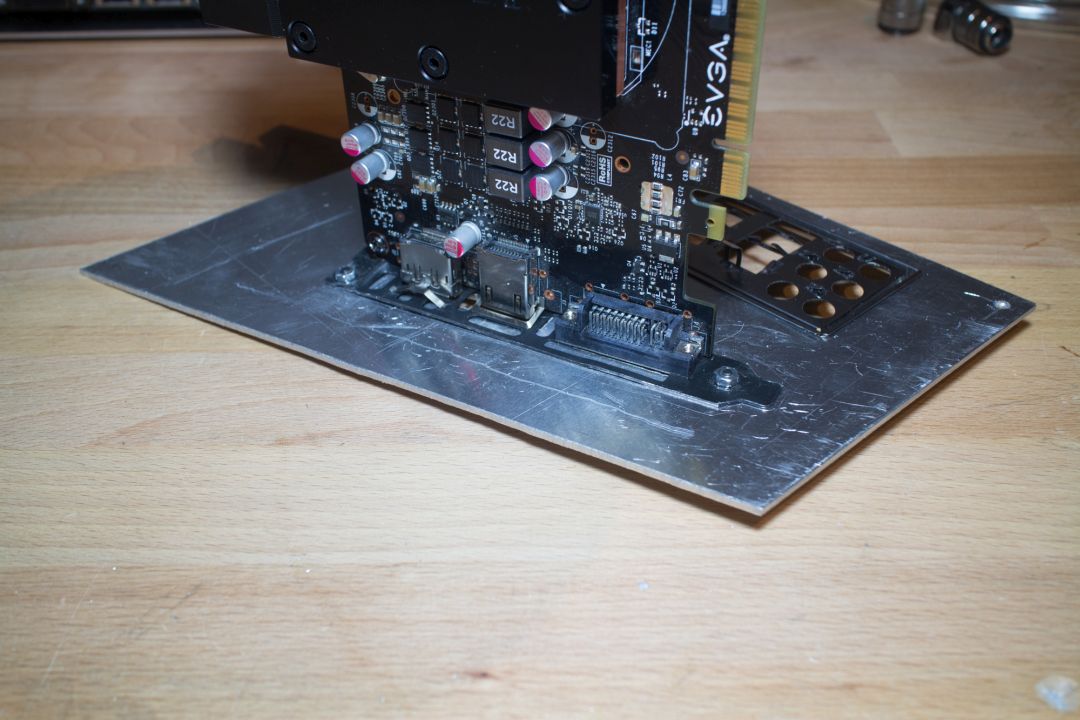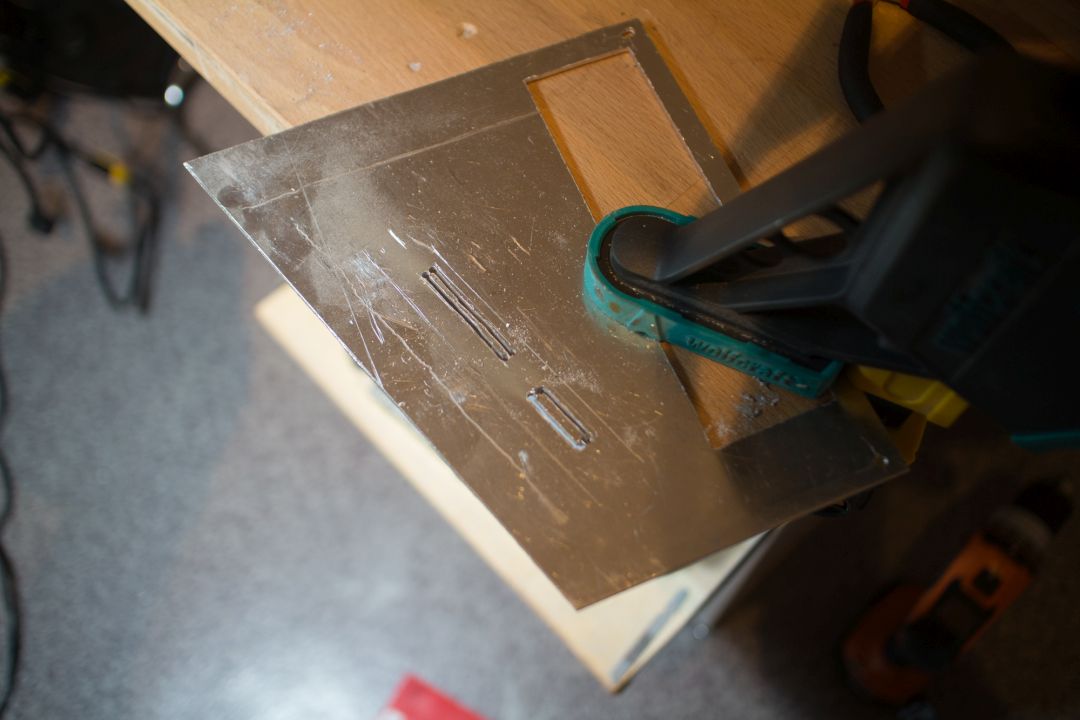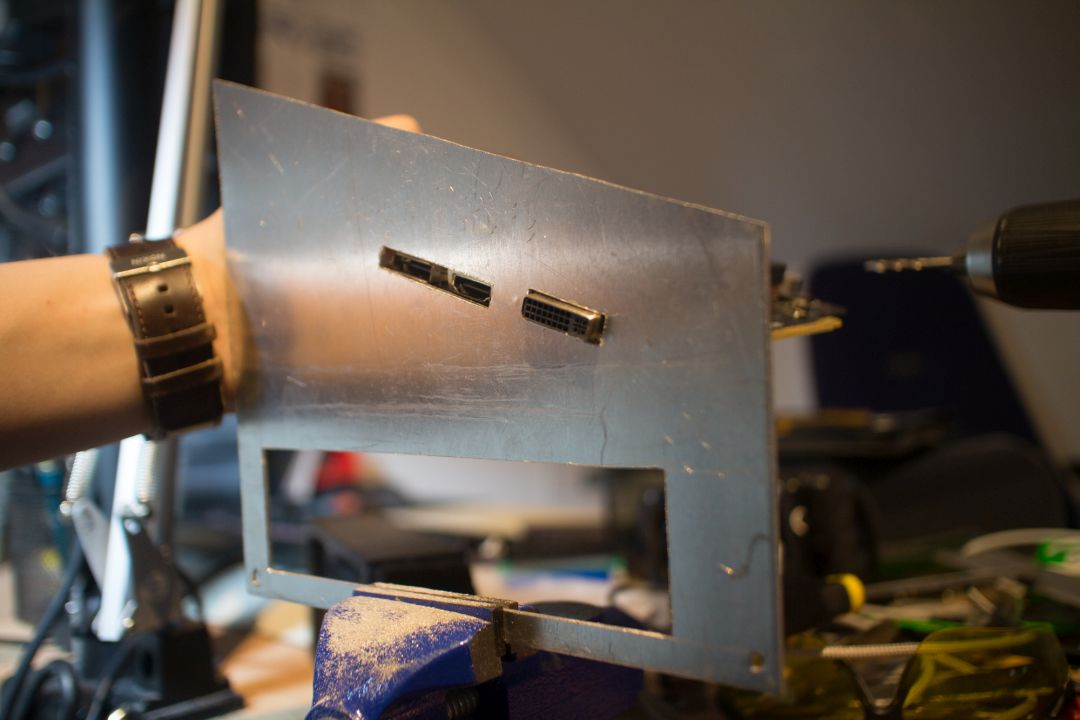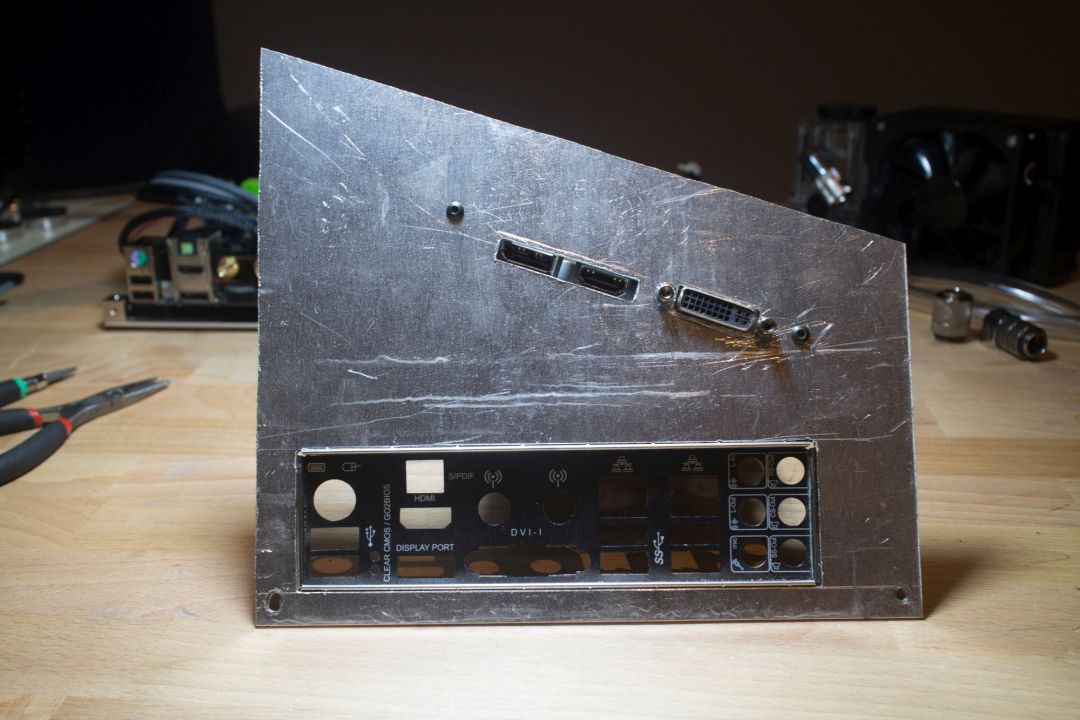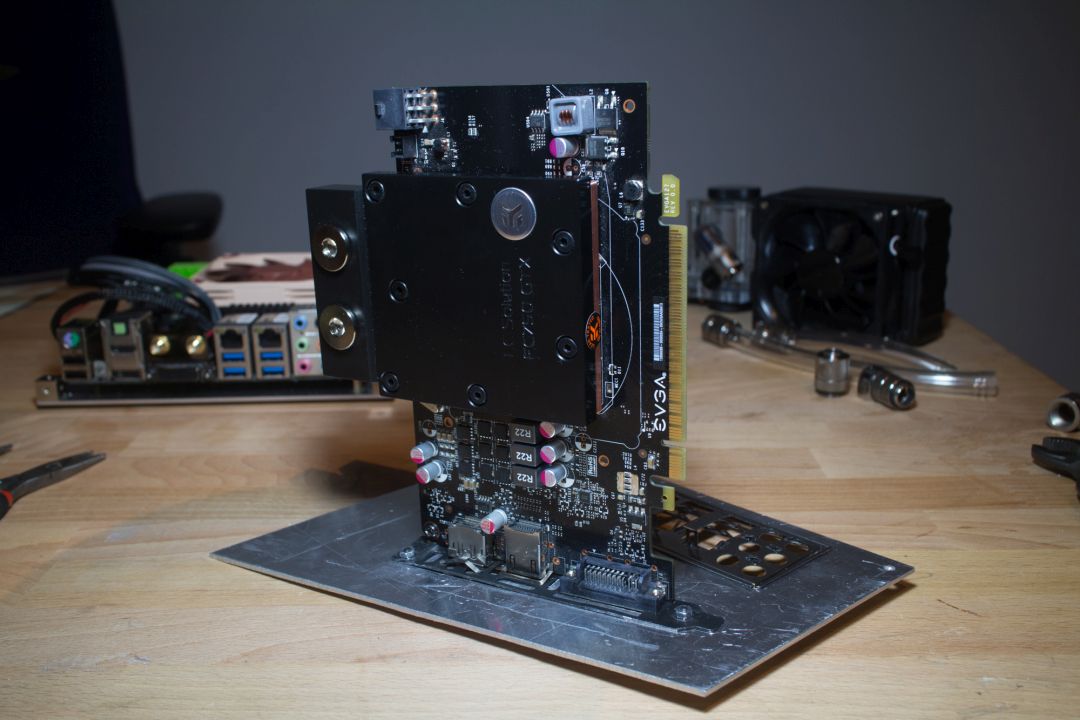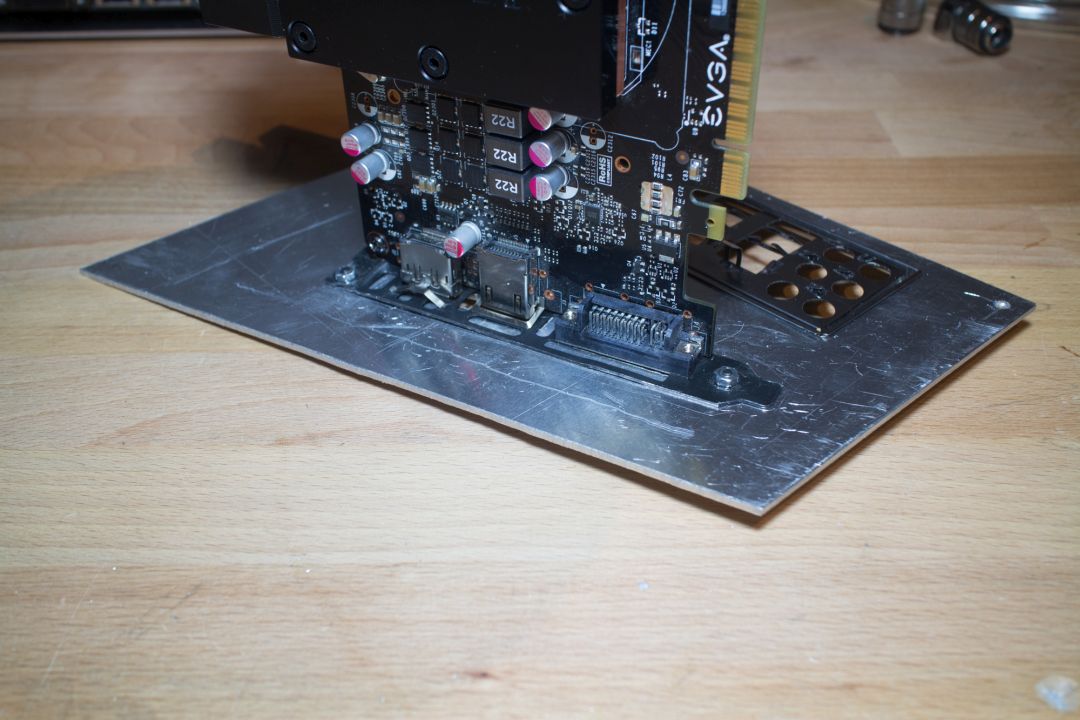 With my Dremel I did the last cuts and then started filing down the holes to fit all the connectors. I drilled two holes through the GPU-plate and through the backplate where I would fasten screws and nuts to hold the graphics card.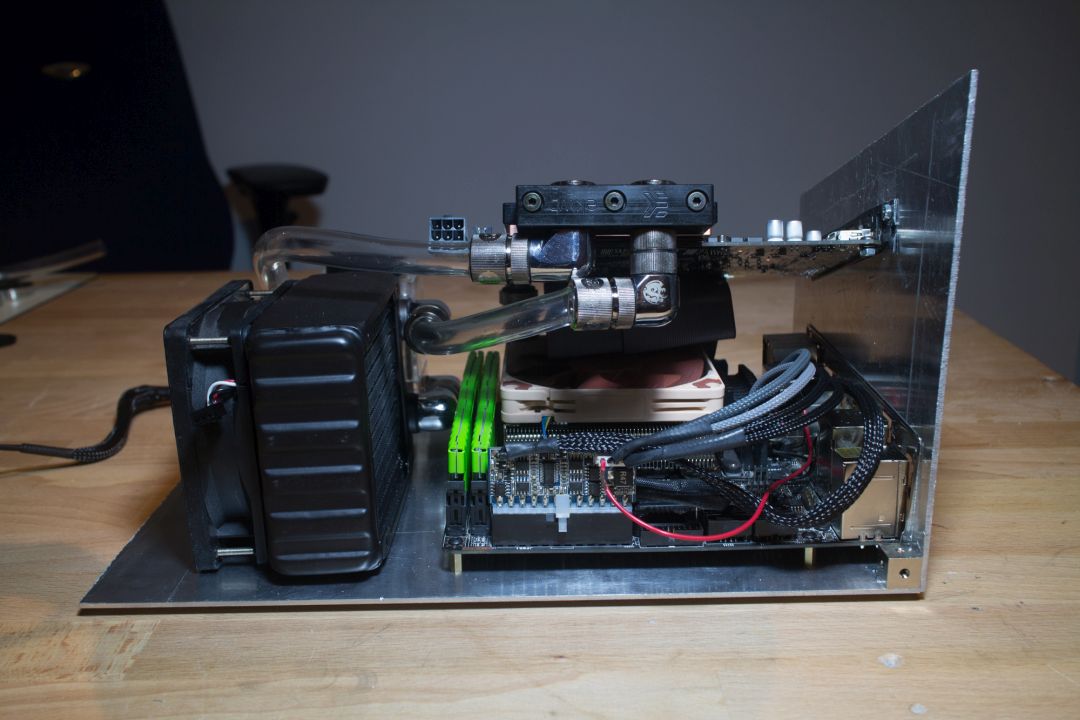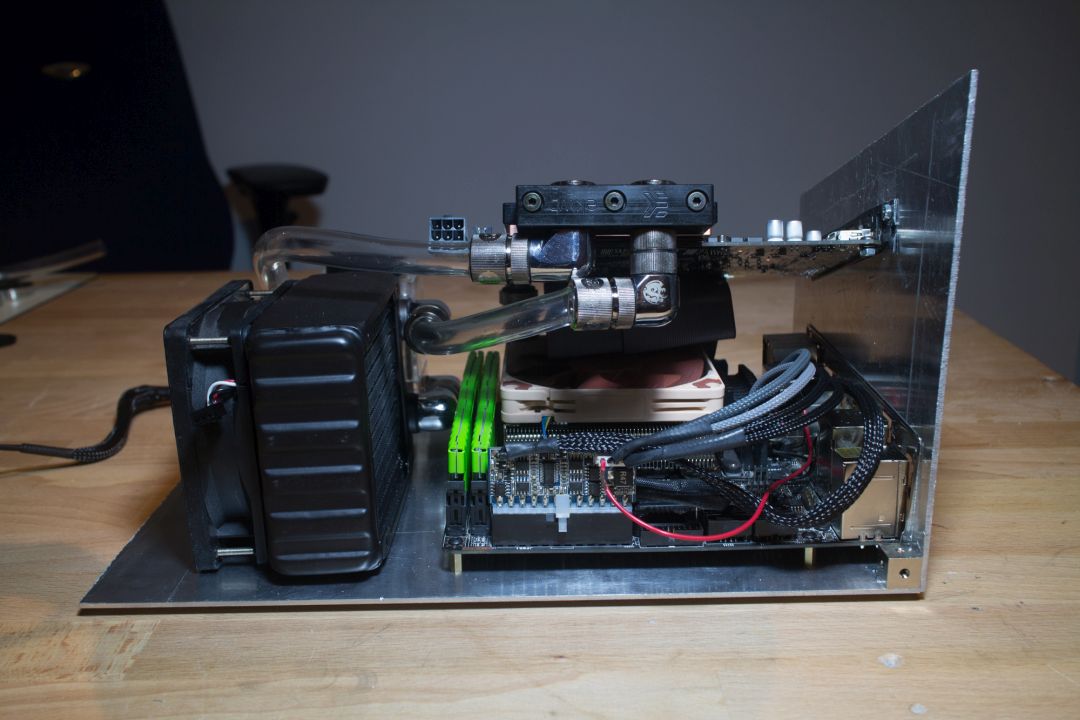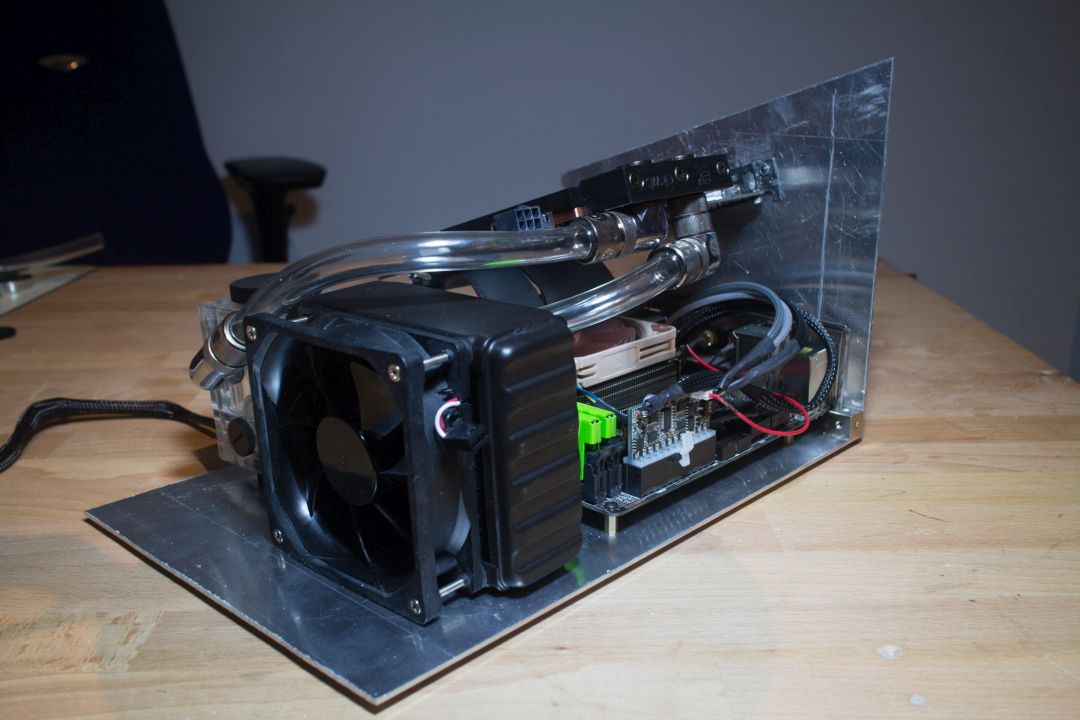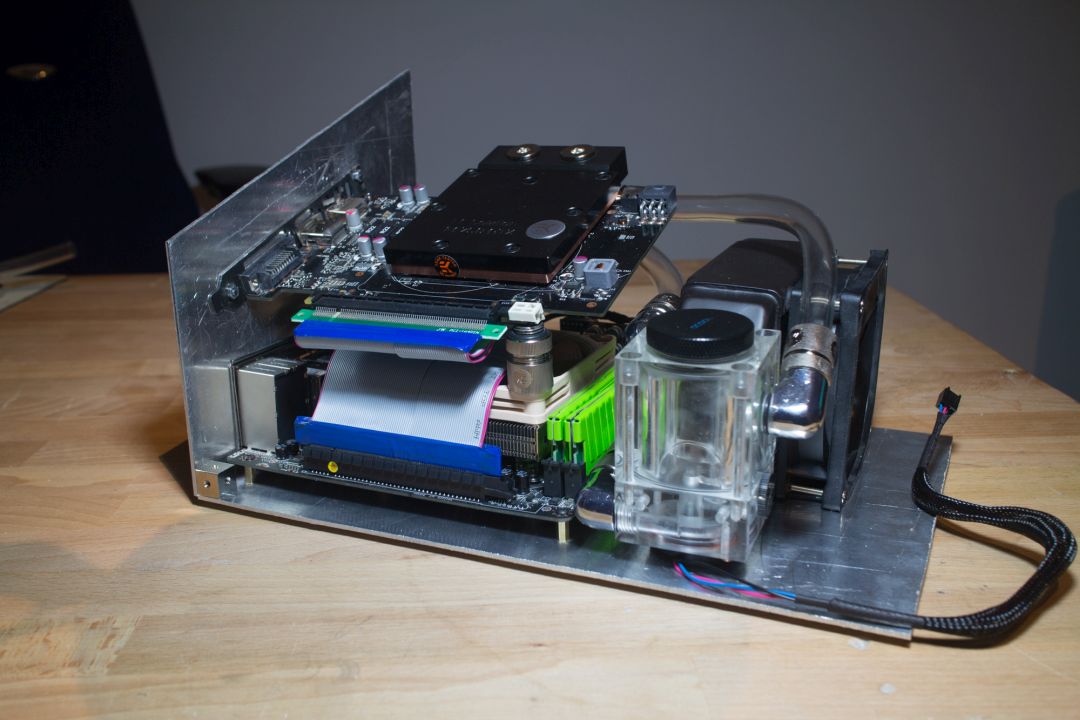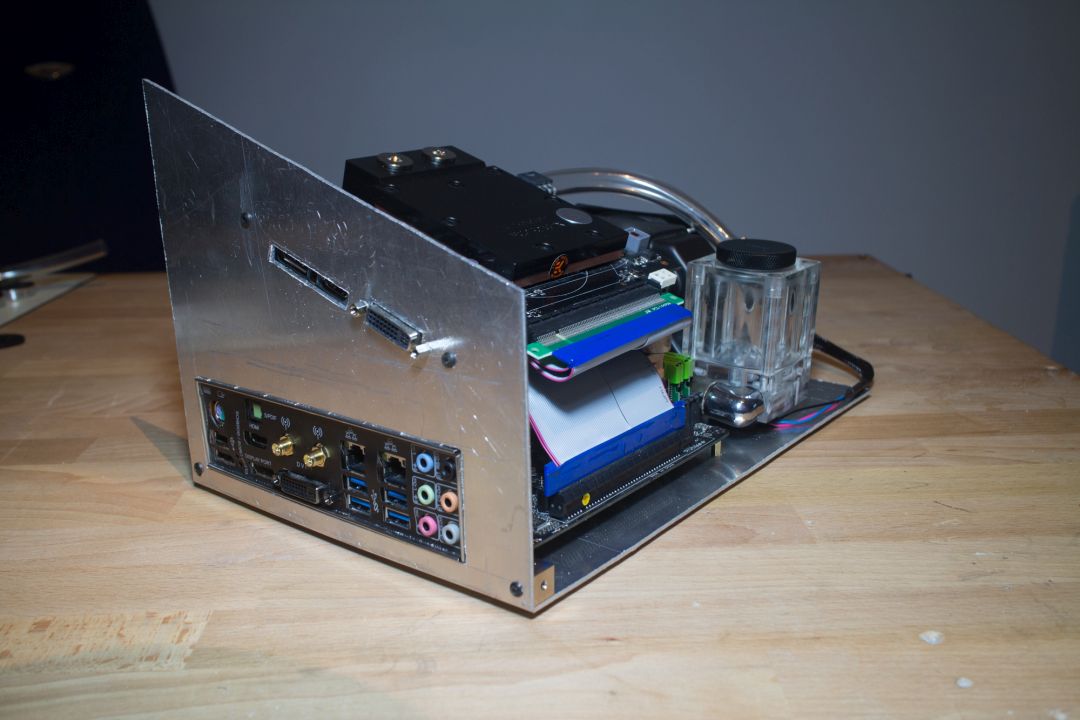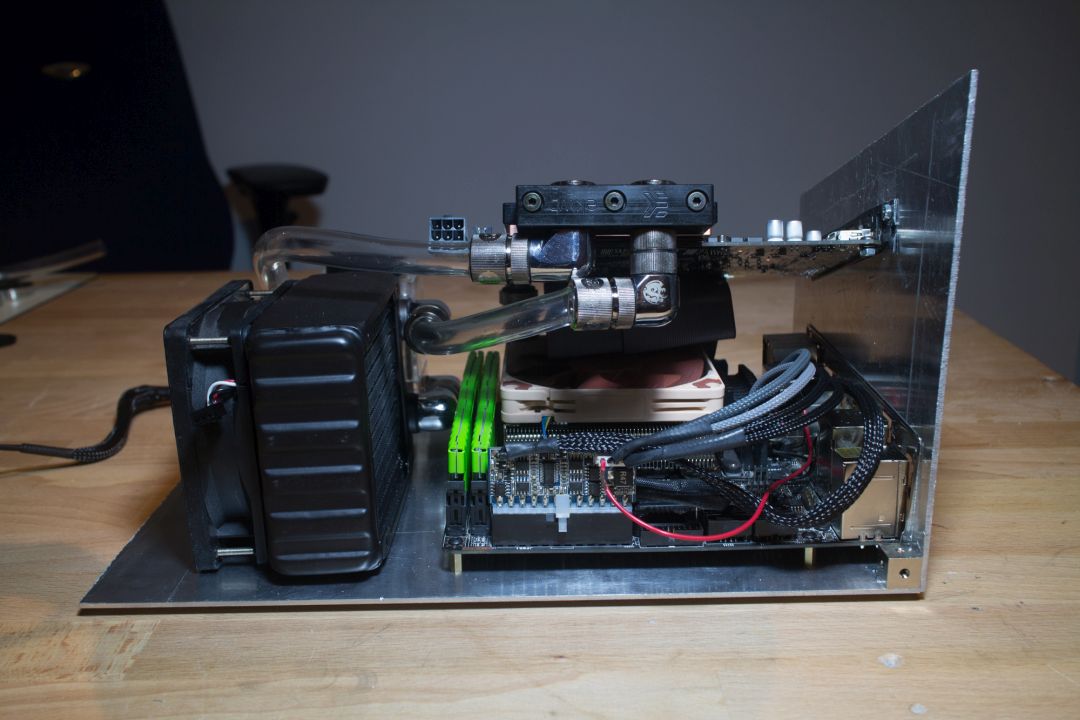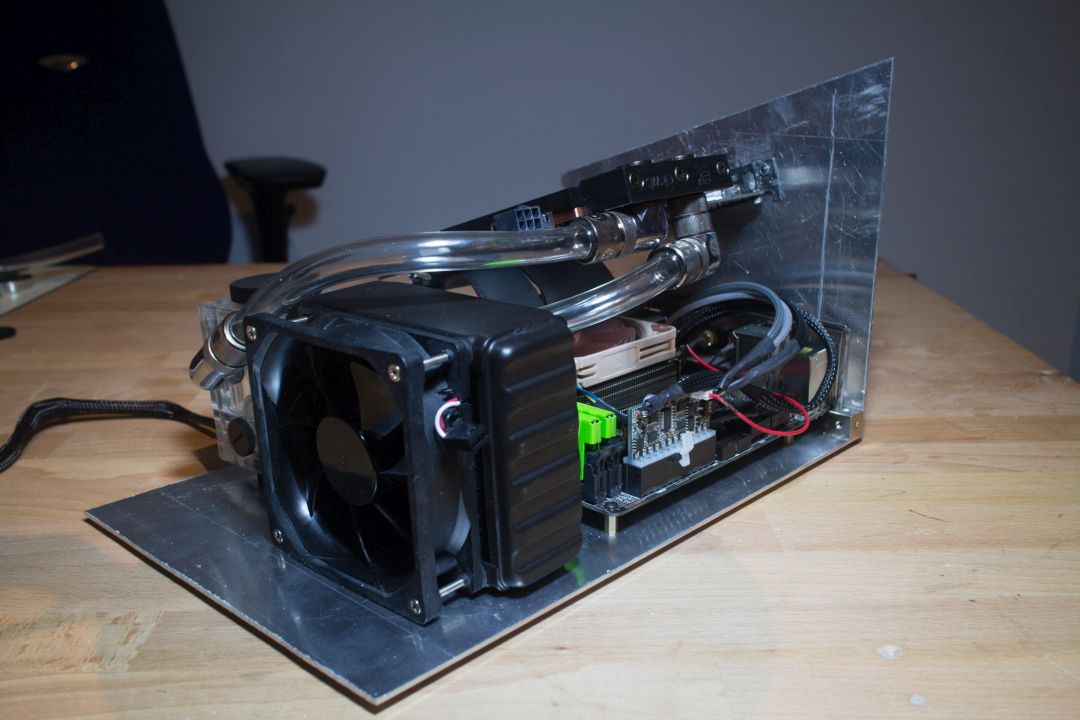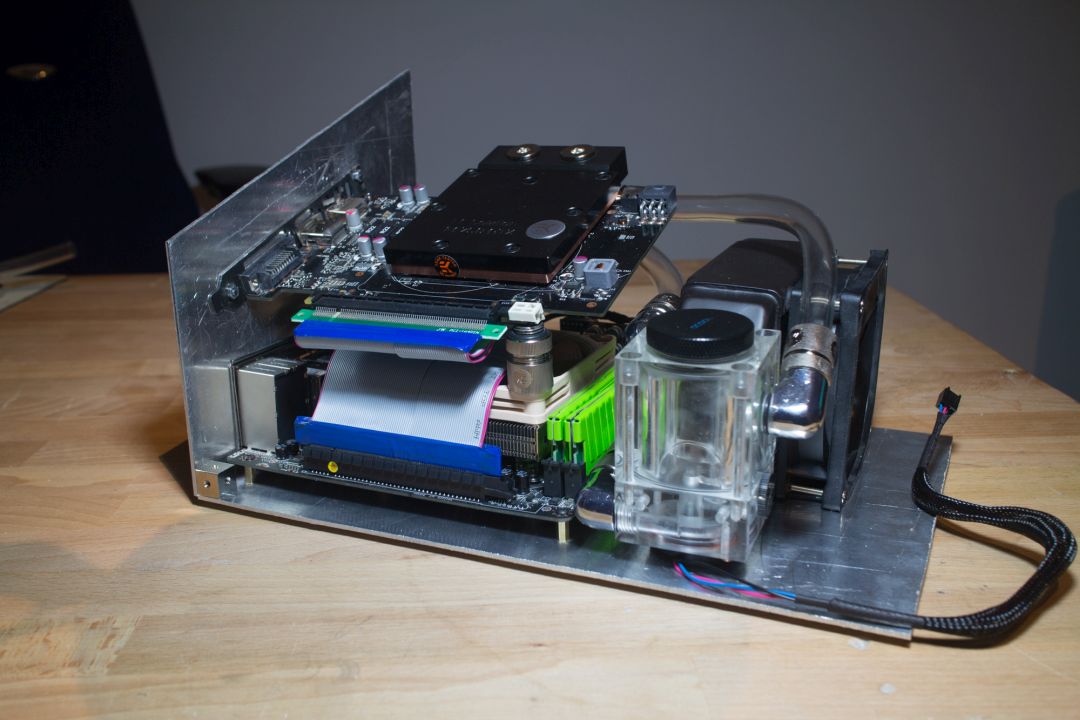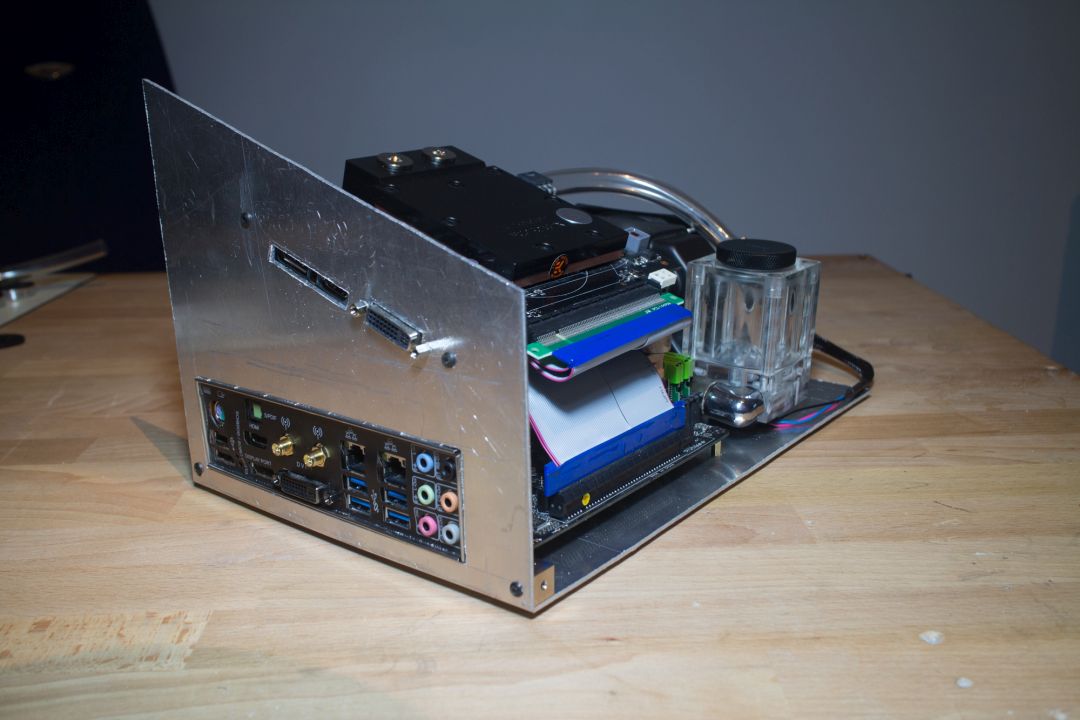 This is what the custom loop will look like. A 92mm radiator in the front together with the DC-LT pump/res combo. The water will be transparent green and regular tubing will be used.
I am on a snowboarding vacation right now so it will be a few weeks until the next update, but by then I should have new 92mm fans as well as finished the front-plate of the case.
See ya!